The Japanese digital camera maker Fujifilm has just introduced a new robust camera that belongs to the FinePix family.
The new Fujifilm FinePix XP150 digital camera is the company's most durable camera to date. Waterproof to 10 m, freeze-proof to –10 C, dust-proof and drop-proof from up to 2 m, this camera can handle nearly anything you can throw at it.
Durability, however, is not the only great feature of the new device. The FinePix XP150 also offers a new high sensitivity GPS antenna that pinpoints your location faster and easier than ever and now the camera can even track your movements and show the route on the LCD. And with an electronic compass and Photo Navigation functions, the XP150 can show the direction of shooting, altitude as well as direction and distance to a previous location.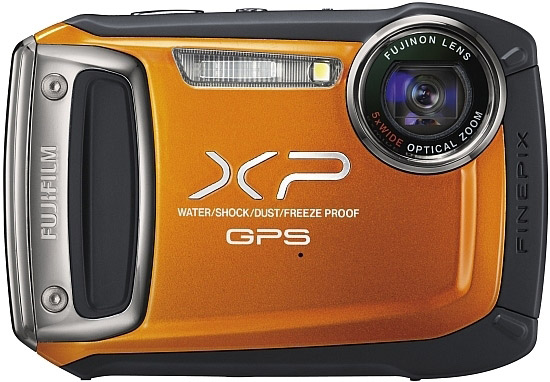 Built around a 14-megapixel CMOS sensor, the innovative camera offers 5x optical zoom and a focal range of 28-140 mm. The camera also offers CMOS sensor shift image stabilisation to reduce camera shake and has a wide ISO range from 100 to 3200. But this is not all – the Fujifilm FinePix XP150 also offers a wide range of shooting modes and impressive continuous shooting of up to 10 FPS. The camera can also record Full HD 1080p movies at 30 FPS and an underwater movie function that will allow you to capture sea life in all its glory has also been added. Watching back on an HD ready TV is simple too, thanks to the micro HDMI connection that allows a quick, simple hook-up for instant reviews.
The new Fujifilm FinePix XP150 is now available in the UK for 219 British pounds in black, silver, orange, green and blue colors.
Source: Meetgadget