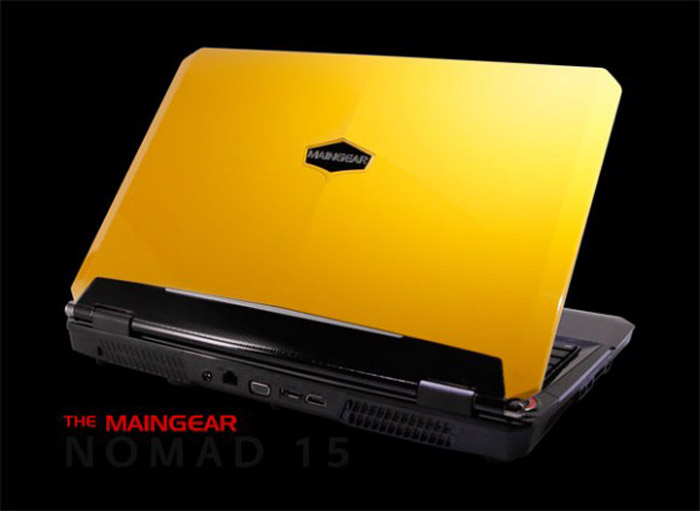 US company Maingear known for making high-end PCs has announced the addition of the powerful Nomad 15 gaming laptop to its product list.
As the name suggests the Nomad 15 comes with a 15-inch display. The most expensive version will give you a quad-core Intel Ivy Bridge Core i7-3840QM processor at 2.8 GHz (3.8 GHz in Turbo mode), a Full HD display at 1920 x 1080 pixels, up to 32 GB of DDR3 RAM, GeForce GTX 680M graphics card with 4 GB of VRAM and a total storage capacity of 1.5 TB (two hard disks) or 512 GB of SSD storage (two SSD drives).
Other specs include NVIDIA Optimus technology, a high-end 2.1 sound system, Blu-Ray drive, cardreader, web camera, Wi-Fi, HDMI and DVI ports. For connectivity you will get three USB 3.0 ports, two USB 2.0 ports and there's a nine-cell battery too. In case you want more performance there is an automatic overclock button – that overclocks the GPU by as much as 8 per cent.
The basic version of the Nomad 15 – which offers an Intel Core i7-3740QM chip at 2.7 GHz, 8 GB of Corsair Vengeance DDR3 memory, GeForce GTX 670M graphics and one 750 GB hard drive costs USD 1549.
Source: TG Daily