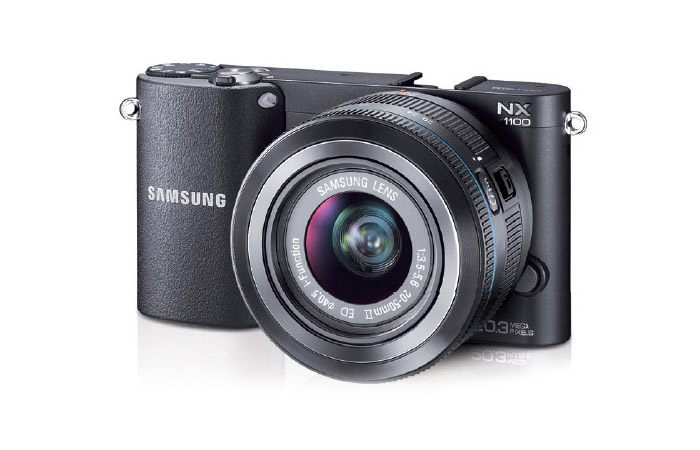 Samsung has published by accident on its web site information about the upcoming NX1100 digital camera that details the device and lists its tech specs.
The Samsung NX1100 will supersede last year's NX1000 digital camera and will come with a CMOS APS-C sensor with 20.3 MP of sensitivity. The camera will also offer flexible ISO of 100-12800. Other specs include minimum shutter speed of 1/4000 with the maximum being 30 (in Bulb mode – 240). In burst shooting mode, the camera can take up to eight images in RAW format, or up to fifteen images in JPG format with speed of 8 or 3 frames per second. When restricted to 5 megapixel resolution speed increases to 30 frames per second and the length of the series – up to 30 images. The camera allows you to shoot high-definition video (1920×1080 resolution, stereo audio) with compression format H.264.
The Samsung NX1100 offers flexibility too – users can install an external flash unit or a GPS adapter. The camera offers a number of scene modes and supports face detection. Connectivity is provided by 802.11n Wi-Fi, USB 2.0 and HDMI. The camera itself is not large – it weighs 222 grams (with no battery and memory card) and measures 114 x 62.5 x 37.5 mm.
Pricing and the official release date are unknown.
Source: Geeky Gadgets