Samsung has unveiled the WB100 digital camera – the company's latest bridge camera that despite a rather lengthy specs list with some quite professional features is aimed at occasional photographers who want more serious camera power.
The WB100 is based on a 16-megapixel sensor and boasts 26x Optical High Zoom lens and 22.3 mm ultra wide-angle lens. Samsung has also added Dual Image Stabilization (OIS plus DIS) to the picture to make shooting of moving objects easier while at the same time easing beginning photographers. To make things even easier the WB100 comes with a built-in tutorial that can be watched on the camera's display.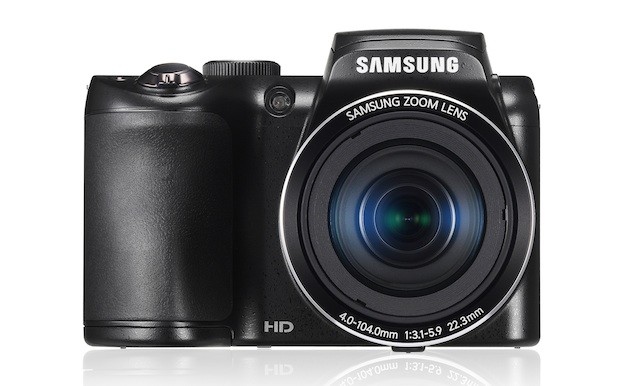 As to video the WB100 can capture 720p video at 30 fps, which can be later played back on the HD preview screen. The camera can also take 3D photos as well as Panorama shots.
The WB100 will be available in red and black but Samsung said nothing on its pricing and availability.

Source: Techdigest.tv