Liquid Image High Definition Scuba Series HD Camera/Video Mask model 320 has passed FCC and began shipping in the US and internationally this fall.
The Liquid Image SCUBA SERIES HD320 Camera/Video Mask allows recreational scuba divers to capture underwater photos and High Definition digital video hands free. The HD video is 720P (1280 x 720) and records at a rate up to 30 frames per second with audio. The camera mode features a 5 MP (2560 x 1920) still image. This model is certified during production to a pressure depth rating of 35 meters / 115 ft. Large lever style buttons allow for greater dexterity while wearing diving gloves.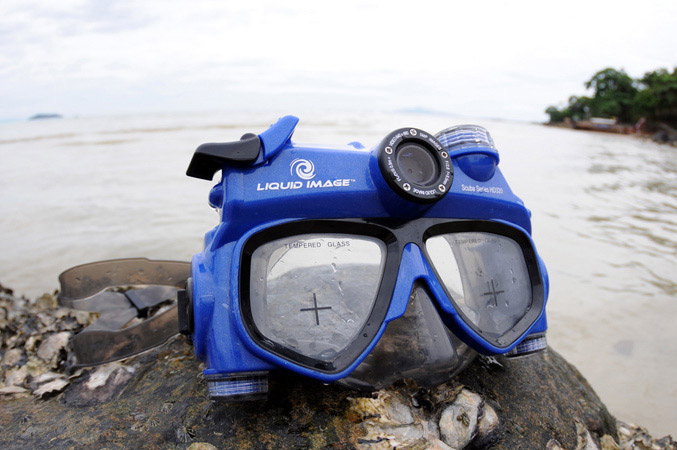 To take a photo or a video, the diver lines up the crosshair marks on the mask with the object, and then presses the capture button. LED lights inside the viewing area indicate the mode. Files may be downloaded to a computer through the High Speed RCA/USB cable provided, or through a Micro SD/SDHC card. A 2GB Micro SD Card is provided. The Micro SD/SDHC Card slot holds up to a 32 GB card.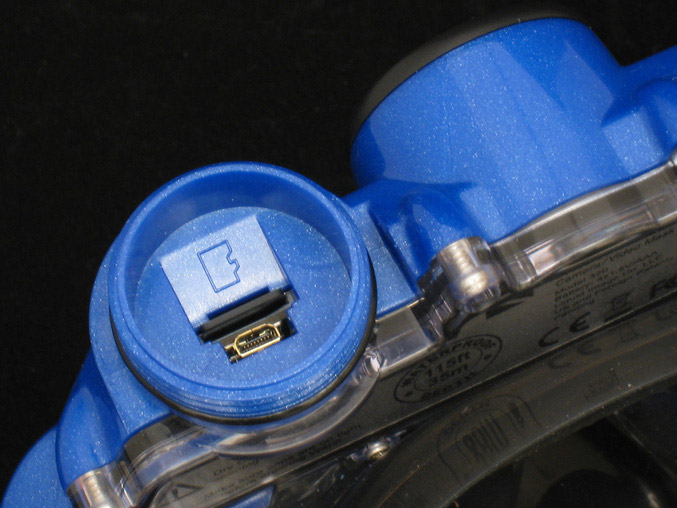 The hands free aspect of this unique underwater camera is appealing to divers performing additional activities. Markets outside of recreational scuba diving include: spearfishing, search and recovery, evidence collection, military, ecological ocean monitoring, reef monitoring groups, reef rehabilitation efforts, TV Shows and films.
In the US, consumers may purchase the Scuba Series Camera Mask through Dive Cam Central, West Marine, Comp USA, Tiger Direct, Circuit City, Sharper Image and a variety of scuba stores plus online retailers.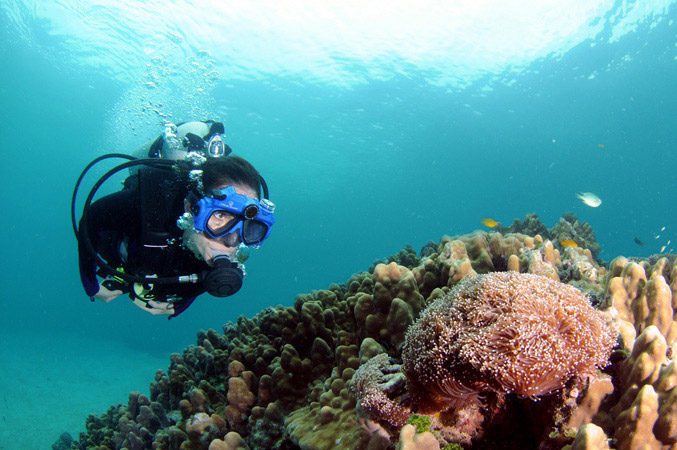 The Scuba Series HD 320 model shipped a few months after the release of the VideoMask model 310. These new models meet more rigorous depth certifications along with higher quality video modes and larger storage capacities than the original Explorer Series Camera Mask model 301 & 302.
Source: Liquid Image, Businesswire