The Cyber-shot HX1 by Sony, teams stunning picture quality, lightning-fast shooting and powerful creative features in a stylish, supremely easy to use camera.
High-zoom Cyber-shot HX1 debuts 'Exmor' CMOS sensor
Extraordinary image quality plus high-speed shooting
• 9.1 effective megapixel 'Exmor' CMOS sensor for high-speed shooting and reduced image noise
• High speed continuous shooting up to 10 frames per second
• Premium quality G Lens with 20x optical zoom and 28mm wide angle
• Record 1080/30p HD movie clips
• 'Sweep Panorama' mode captures extra-wide landscapes
• 3.0" tilt-angle Clear Photo LCD Plus screen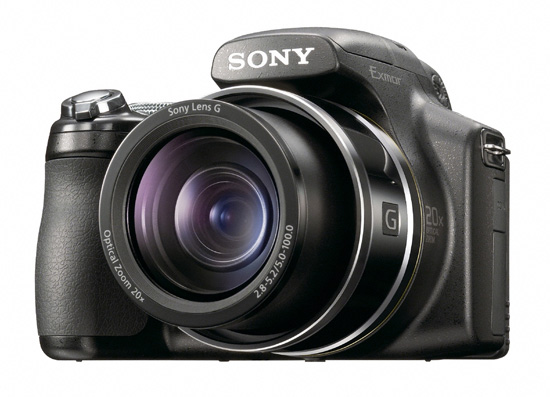 The new flagship of the Cyber-shot range showcases a range of sophisticated image sensing, optical and processing technologies that offer unrivalled creative possibilities.

Offering cutting edge performance and a powerful 20x optical zoom range, the compact HX1 fits effortlessly into a weekend bag or small travel case. It's an ideal companion for anyone who needs top-flight imaging performance and advanced shooting functions without the bulk of packing a digital SLR and all its accompanying lenses.

At the heart of the HX1 is a new Sony-developed 'Exmor' CMOS sensor with an effective resolution of 9.1 megapixels. Originally developed for the Sony Alpha digital SLR programme, 'Exmor' technology delivers outstanding images with reduced noise, especially when shooting in high ISO settings.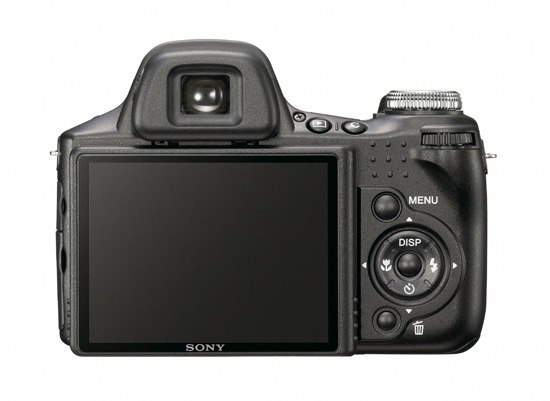 In tandem with the powerful BIONZ image processor, the 'Exmor' CMOS sensor supports full-resolution shooting at an incredible 10 frames per second (max) using a mechanical shutter. Outpacing many pro-spec digital SLR cameras, this super-fast shooting rate is ideal for capturing high-speed action or spontaneous events like parties, where anything can happen in a moment.

The 'Exmor' CMOS sensor supports two new shooting modes that reduce image noise when you're shooting in low light. If you're capturing static subjects, new Handheld Twilight mode grabs a high-speed burst of six frames, combining them to create a single optimised image with dramatically reduced noise levels. If your subject is moving, Anti Motion Blur mode also superimposes six frames to produce one crisp, composite image with less subject blur.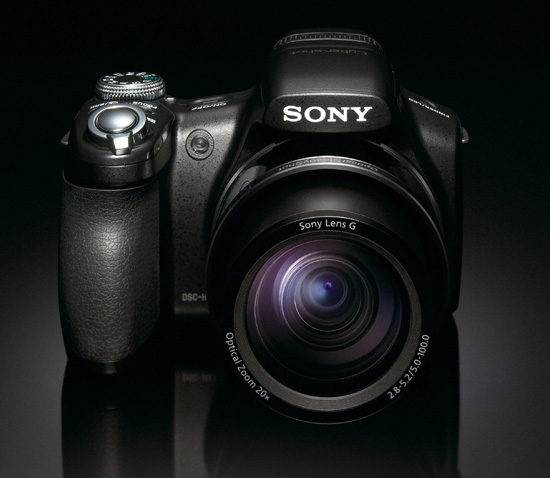 Also powered by the 'Exmor' CMOS sensor and BIONZ processor, 'Sweep Panorama' is a brand-new shooting mode that captures breathtaking landscapes, city scenes and more. Just hold down the shutter button and swing the camera horizontally (or vertically). The Cyber-shot HX1 seamlessly stitches together a high-speed burst of frames to create an extra-wide, high resolution image. Panoramas can be viewed as a scrolling preview on the three-inch LCD screen or new S-Frame digital photo frames or previewed on a PLAYSTATION®3.

Making its Cyber-shot debut is a new G Lens that has been designed to complement the extraordinary imaging possibilities of the 'Exmor' CMOS sensor and BIONZ processor.

Developed originally for the Sony Alpha Digital SLR family, the G Lens in the HX1 teams aspherical lens elements and ED (extra-low dispersion) lens for uncompromising optical precision. You'll experience superb resolution and minimal chromatic aberration at all settings, from 28mm wide-angle right up to 560mm super telephoto. This generous 20x optical zoom range accommodates a huge range of shooting possibilities, from landscapes and fun-filled family moments to action-packed sports events.

The Cyber-shot HX1 is the first compact camera from Sony that's capable of shooting 1080/30p HD movies. It captures crisp, detail-packed HD video clips plus stereo sound at a smooth 30 frames per second.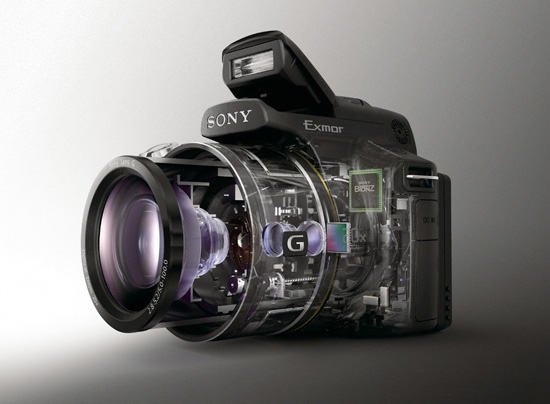 HD movies and still photos can be enjoyed with superb quality on your BRAVIA or any HD Ready television*. BRAVIA Sync displays the camera's playback screen on the TV screen, allowing handy control of slideshow, zoom, image index and other functions with your BRAVIA TV's remote.

The Cyber-shot HX1 makes it brilliantly easy to get great results without the worry of adjusting camera settings correctly. Intelligent Scene Recognition has been enhanced with the addition of Smile Shutter. This lets you capture beautiful smiles automatically, even in tricky situations like twilight or backlighting.

The camera's tilt-angle 3.0" LCD gives extra flexibility for framing your shots comfortably in any position. Clear Photo LCD Plus technology delivers superb picture quality and contrast, with a resolution of 230,000 dots that's capable of resolving fine details.

A new jog dial simplifies 'click and rotate' selection and adjustment of camera settings. For extra convenience, there's also a Digital SLR-style Custom button that can be assigned to Smile Shutter, White Balance adjust or metering mode select functions.

The Cyber-shot DSC-HX1 digital compact camera is available from the beginning of May 2009.
Source: Sony