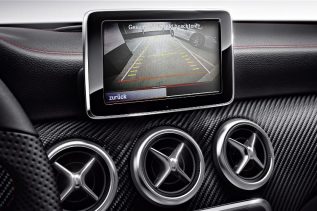 If you are currently on the market for a new car, you should not be surprised about how technologically integrated...
The hotly rumored and eagerly expected Nikon D5200 DSLR camera has finally arrived. The new camera is an improvement over...
Canon today announced the EOS-1D X, its new flagship professional DSLR  which is based on 18-Megapixel full-frame CMOS sensor and...
Garmin today unveiled, its most advanced handheld GPS, featuring a ruggedized design, 4-inch (272 x 480 pixels) touchscreen dual orientation...
With its new, smallest and lightest digital interchangeable lens camera, Panasonic aims to bring "the power of creativity in your...
TRENDnet has released two new Internet Cameras for security needs, featuring 330 degrees side-to-side rotation and up-and-down 120 degrees tilt...
Panasonic today announced their smallest and lightest digital interchangeable lens system camera with a built-in flash – the LUMIX DMC-GF2....