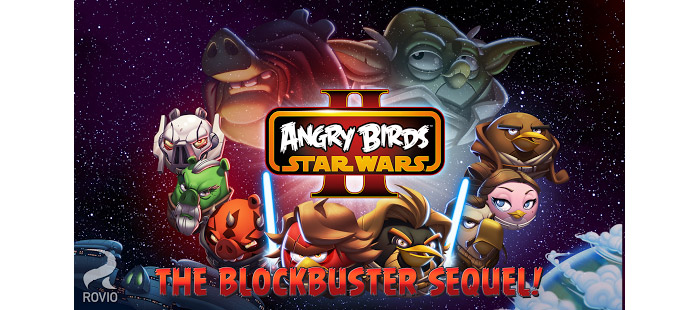 The extremely popular Angry Birds game has been around for quite some time, winning more and more fans and popularity around the globe. Still as with everything else Angry Birds gets boring and this is the reason why Rovio – the company that stands behind Angry Birds – releases updates and new themes on a regular basis. Angry Birds Star Wars II Free is another such addition but if you think it's the same old story you will be mistaken.
The first thing that will strike you when you open this tab is the graphics offered. It is simply stunning and really cool as it offers, as expected, elements from the Star Wars movies. Sound is also really nice and so is gameplay – which honestly has not undergone extensive changes and remains widely the same – although it does include cool effects such as birds wielding light sabers. You can even join the Pork Side this time! The combination of great graphics, nice sound and additional in-game effects make for a winner combination that will surely grasp your attention one more time.
You can get the game for free right here on Google Play.