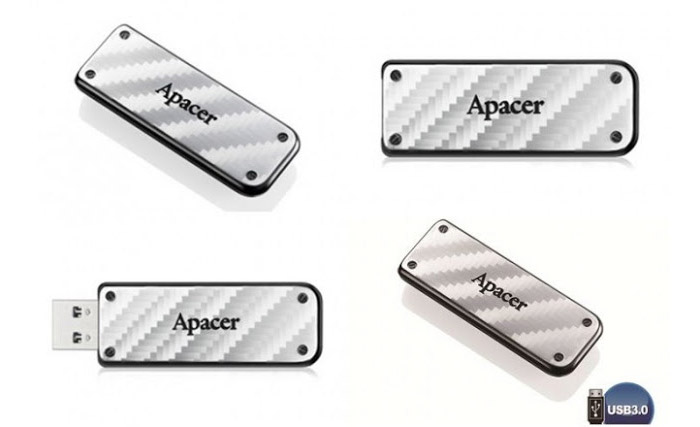 The popular memory and peripherals maker Apacer has released the AH450 USB 3.0 flash drive. While it looks like just any other USB flash drive the new product boasts very fast data transfer speed that reaches 140 MB/sec.
Inside the AH450 offers 16 GB, 32 GB, 64 GB and 128 GB of capacity with the first two models available now. The more spacious 64 GB and 128 GB models will debut by the end of Q2 2013. All drives come with supporting software – thanks to a program called ACE users can cram even more data inside the flash drive courtesy of a very smart compression algorithm.
On the outside the Apacer AH450 also does not disappoint – the drives offer a nice metallic chassis in silver color with special patterns that create "breathtaking visual effects". The AH450 has been designed in such a way that losing the cap will be a challenge and the hole in the chassis allows the drive to be attached to a chain, etc.
Pricing is unknown though.
Source: Apacer