Apple has released a new version of its Watch smartphones that has been created along with the Hermes fashion brand. The new smartwatches look like the regular Watch but they add a few new features such as a Hermes logo, an engraving in the back and special leather straps.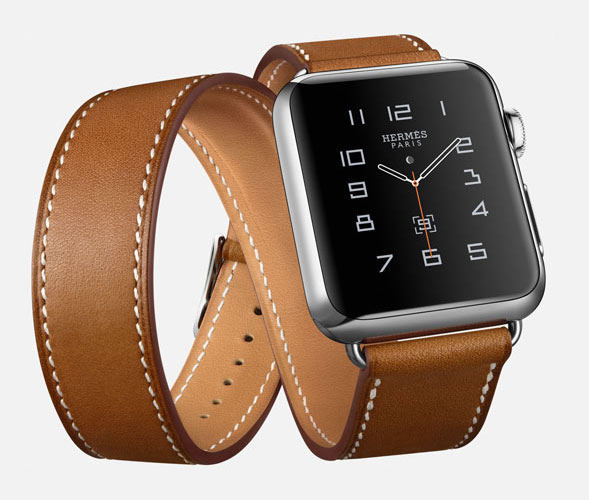 The Apple Watch Hermes Double Tour is the first representative of the new family – the smartwatch comes with a beautiful leather strap that is extra-long so that it can wrap twice around the wrist. The smartwatch is available in a 38 mm stainless steel case with Hermes leather bands in four colors – Etain, Bleu Jean, Capucine and Fauve. This smartwatch sells for USD 1250.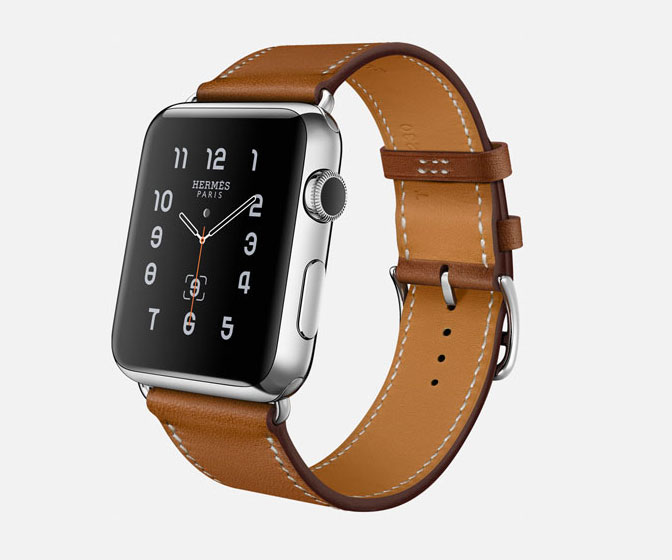 The Single Tour smartwatch comes with the classic Hermes design and features a buckle that resembles the one found on the straps of a horse's girth in a nod to the equestrian heritage of Hermes. The smartwatch is available in 38 mm and 42 mm stainless steel cases with special Hermes leather bands in Fauve and Noir colors. There's one more color as well – Capucine – but it is only available with the 38 mm model. The Single Tour starts at USD 1100.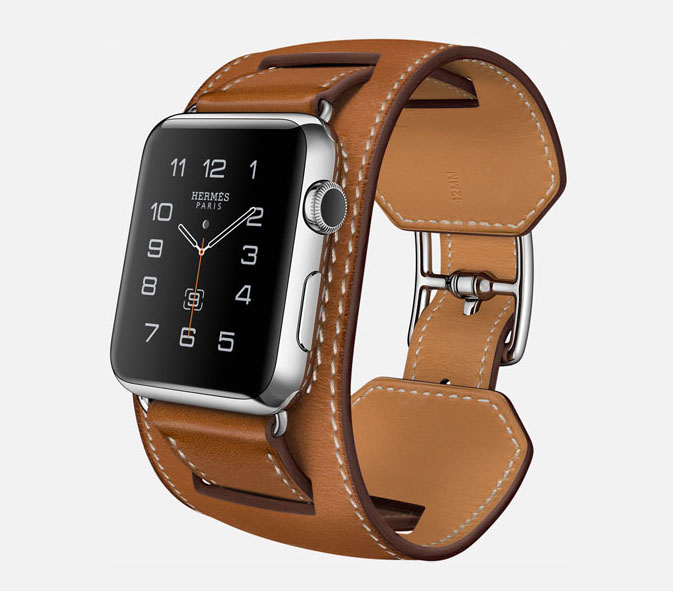 The Cuff is the last Apple Watch Hermes smartwatch. This model is inspired by equestrian fixtures and comes with a heart rate sensor that keeps track of how your heart is working. The device is only available in a 42 mm stainless steel case with a Hermes leather band in Fauve color. The smartwatch costs USD 1500.
Source: Apple