PLANTS VS ZOMBIES 2: IT'S ABOUT TIME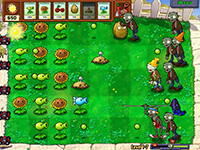 PopCap Games followed up their popular tower defence effort with their 2013 sequel which not only gives you the chance to continue battling an onslaught of hungry zombies with a powerful selection of plants but now you can also battle the undead throughout time. Filled with new zombies and plants this exciting brain-teasing follow-up takes you to Ancient Egypt, across the pirate seas, into the Wild West and even whizzing in to the future as the game progresses.
CLASH OF CLANS
Sitting aloft the list of top grossing games on the Apple store currently is Supercell's strategic online multiplayer game 'Clash of Clans'. This hugely popular game requires you to create a village, build your own clan, train them up and then take on other clans in order to win yourself elixir and gold. In turn these winnings can be used to build defences as well as upgrade your clan members. There's plenty here to keep you and your brain entertained for weeks on end as you create and prepare your perfect clan for battle.
SKY CASINO
For those smartphone gamers that enjoy casino-based strategic entertainment they will be pleased to know that they haven't been left out. There are a number of great casino apps available on iOS and Android including the Sky casino app that offers users the ability to get involved in sky slots games with other players and put to use their various betting strategies and tactics.
HEROES OF DRAGON AGE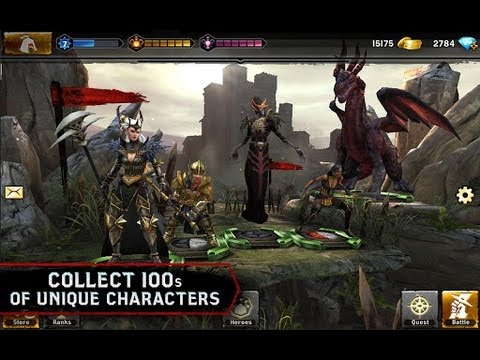 At a time when fantasy is popular once more and proving to be attracting newer and bigger audiences on both film and television it comes as no surprise to see that EA's fantasy role-playing mobile game 'Heroes of Dragon Age' is a popular choice with smartphone owners. This free to play mobile spin-off from 'Dragon Age' gives players the opportunity to build and battle warriors and monsters all along the way of their next challenging quest.
PLAGUE INC.
This strategic offering from Ndemic Creations is a little different to the others in our list. Whilst many of the games in our selection focus on defence and attack strategies in order to overcome your enemies Ndemic's 'Plague Inc.' requires you to quite literally attack. You create your own pathogen and evolve it in to a world destroying plague. Infect the planet and help your plague spread across the global population whilst humanity does all it can do to survive.