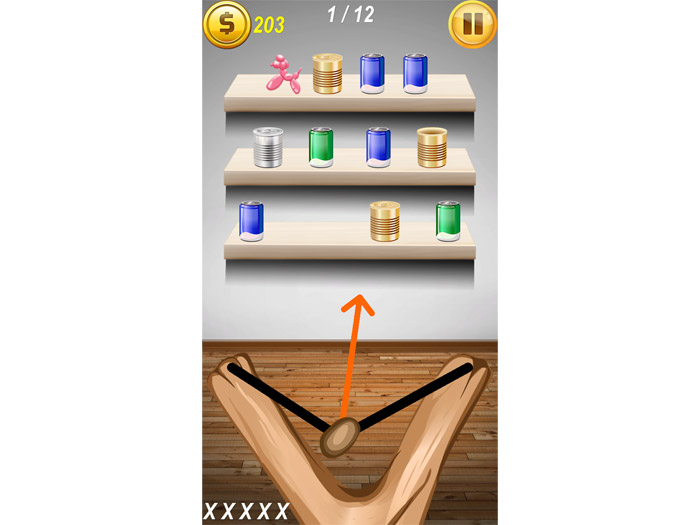 Can Knock Down is one of this summer's hot titles that will perfectly serve you when you want to kill some time. It's a simple game but highly addictive – you will find out why when you install it!
Coming in at just 15 MB Can Knock Down is a game that challenges the player by making him/her knock cans down using logical and aiming skills! It's not as easy as it may seem so be prepared for this challenge and accept failure here and there. Even if you fail to complete the level though you will not feel bad, as the game makes sure you will be smiling thanks to catchy and fun graphics and enjoyable music.
If you are successful enough later in the game you can upgrade your sling with more modern weapons, even a sniper rifle! The same is valid for the piece of stone you start with so aim slowly and wisely and beat the level!
You can get Can Knock Down on Google Play now.