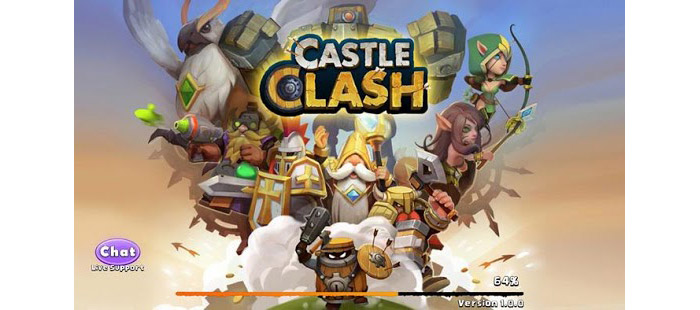 Castle Clash is a new game that has been capturing attention lately. The game takes you to some fantasy times where various races battle each other so it is not surprising you must lead your army to victory.
The game strongly resembles WarCraft, StarCraft and other similar games but does not emphasize that much on building – instead you must be raising powerful armies in order to defeat your enemies. As with many other games of the genre you can upgrade your units and buildings or create and use new fighters. You can base your army on elves, dwarves, beasts, even robots!
While the game comes with nice graphics and good game play it may be a little too demanding on certain players who are not used to the genre. This isn't your everyday point and shoot game so don't count on just running and playing the game in no time – you may have to think a little here. Another peculiarity is that Castle Clash needs a constant Internet connection so if you can't provide this don't play the game.
Castle Clash awaits you on Google Play now.