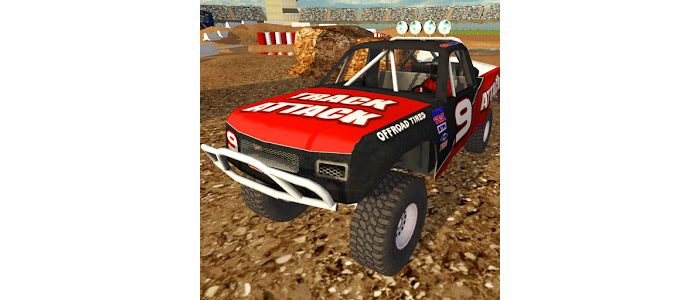 Off-road driving is usually not for everyone as it requires special tracks and more importantly special vehicles that are high in price and difficult and expensive to maintain. This is no longer the case if you download and play Challenge Off-Road 4×4 Driving – a free game for Android.
The game does deliver what it stands for and it does it in an easy way that resembles many other driving games – that is you get two pedals and two arrow keys that help you to make turns. The rest is a bit different though as you must conquer obstacles in the game that are in your way but without them it won't be extreme driving.
Unfortunately the game does not deliver in the game play area – the graphics is poor and looks outdated, in addition you can't really see where you need to go in order to complete the level. Add the numerous ads that pop up all the time ruining your game and you will see that Challenge Off-Road 4×4 Driving needs some polishing.
But if you do not require that much from a game you can go ahead and download this game all for free on Google Play here.