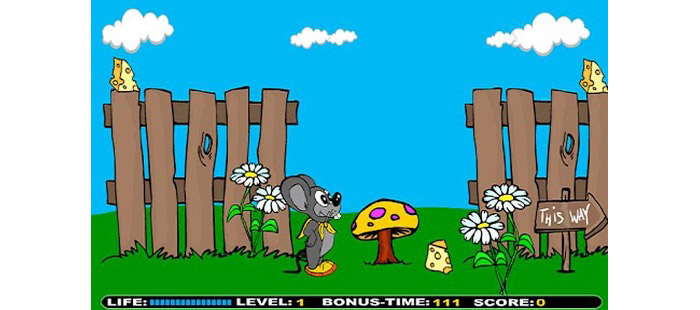 Crazy Mouse is a new addition to Google Play but despite its short history the game has been successful in gaining attention rather quickly.
Measuring just 2.3 MB the game downloads and installs in no time on your Android device but given its small size it can't offer you that much. This is the reason it comes with simple music and sounds and the game play is not much different. You get to command a hungry mouse and the goal is to make the mouse safely eat all the cheese that is on your display. So far so good but there are traps like nails, pools and other things that will make your mouse perish. The main problem with this game, however, is not the simple game play or the music – it is rather the way in which you command the mouse – you must tap on the display to make it turn and move. Unfortunately this is neither intuitive nor easy so this might be the reason to make you ditch the game after a few minutes unless you are used to this type of gaming.
It is kind of hard to say if this game is any good – you may like it or you may not due to numerous reasons. But given its small size it can't really be any other way. Still it is a nice try – and after all you may like it, who knows.
Find Crazy Mouse on Google Play right here.