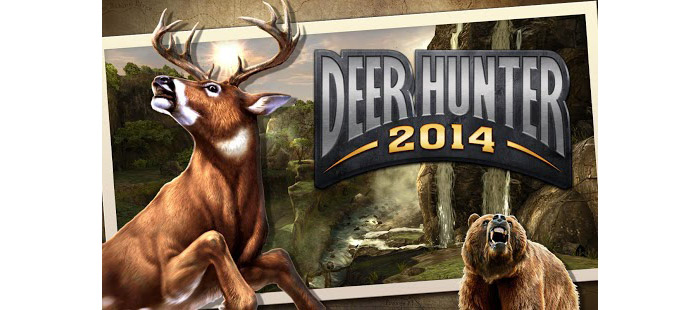 Deer Hunter 2014 is a relatively new free hunting game that has been getting more and more popular and there are reasons why.
Let us warn you that this game is not for people who are against hunting and more specifically against the killing of wild animals but if you don't feel bad about it you will surely enjoy this one. It is not a large game and it will download quickly on your Android device nut despite this it will surprise you with its game play. Graphics is the first thing that will strike you – in a few words the game features great 3D graphics and colors that can rival the best 3D shooters out there; the same thing can be said about sound. As you may have expected by now the goal of the game is to hunt (that is shoot animals like deer, birds, etc.) and to do so you must have equipment. So choose your hunting rifle and your ammunition and upgrade them later. Every rifle has statistics about its bullet power, its zoom capabilities, magazine capacity and more.
The game play is really fun and you will likely enjoy this game. The only downside that we noted is related to the fact that you can't move in the 3D world. So aim carefully and good luck hunting!
You can download the game right here.