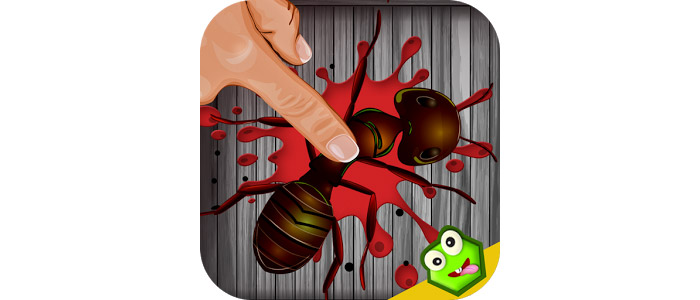 Don't like bugs? Now you have the chance to take revenge for all the problems that they have caused to you in the past – simply download and play Epic Ant Smasher!
This is a free Android game that you can download from Google Play. The goal of the game is rather simple – you have a bunch of fruits that you have to protect from an ant invasion. Kill the ants and save your food but make sure not to kill the ladybugs – they are your friends. The longer the gameplay the tougher the enemies you will encounter – while at first you can kill ants with a single tap, bigger and meaner ants (and even scorpions) requite two or three taps. In you find yourself in trouble use the freezer that will freeze all bugs so that you can kill the ants or use the Killer – a poisonous spray that kills everything on the screen including the ladybugs.
All in all Epic Ant Smasher is a good game although sound is not the best out there. Also with time the game becomes rather repetitive and somewhat boring but it can serve you kill time when you have it.
Download Epic Ant Smasher here on Google Play.