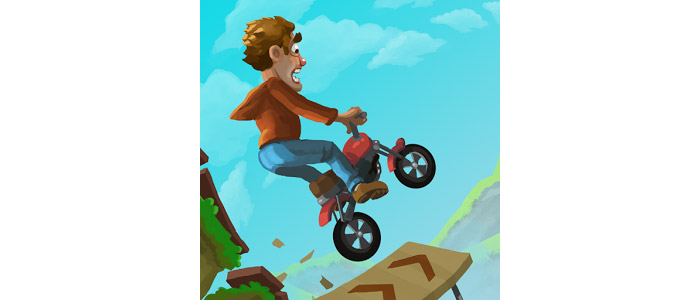 Fail Hard is not a game for the faint of heart although it will bring a lot of fun and enjoyment – as a whole. The thing is that in this game you perform stunts that are dangerous to say the least. Fortunately it all takes place on your screen and not in real life.
So this is what happens – this free Android game will put you in the shoes of a stuntman who performs tricks with a motorcycle – but this is not everything as you must also collect golden coins on your way so that you have money to upgrade your bike and more. In addition in order to advance to the next level you must collect enough points that will allow you to do so but beware as all consecutive levels get harder and harder. This has a good side too as there will be more and more spectacular falls and hence more fun for those that like such games. As to graphics and sound – everything in the game is 3D so expect to see some eye candy, furthermore sound is good too so you will not be disappointed.
You can download Fail Hard now for free on Google Play – here's the game for you.