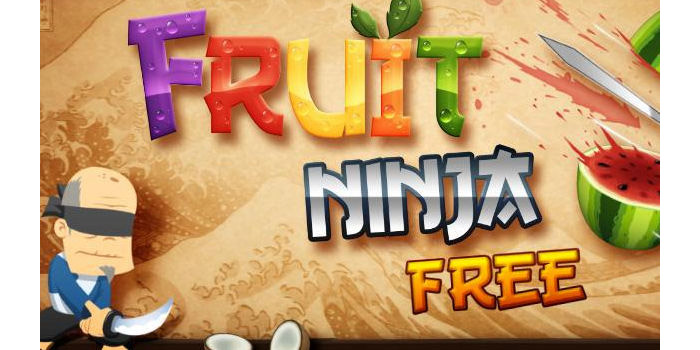 If you find yourself with too much free time and you don't want to get bored maybe you should try Fruit Ninja Free – a game by the Australian game studio Halfbrick Studios.
The game is rather simple – you become a ninja with an insanely sharp sword and your goal is to cut all sorts of fruits that pop up on the screen. Just make sure to avoid the bombs that show up every once in a while – if you cut a bomb in two it explodes killing you. So it's game over, folks!
It's hard to find fault with the game, really. The developers have thought of everything – the game is simple to play, offers addictive gameplay, nice colors and even nicer music. The best part is that the game is completely free and available for download at the Google Play store. Maybe the only problem with it is that it becomes repetitive after some time – but the developers have provided the user with a number of gaming modes so this may not be a problem after all. The game is also easy on the hardware – it needs Android 2.3.3 or newer and requires 30 MB of free space.
Fruit Ninja Free is available now on Google Play.
Source: Halfbrick Studios