At the Let's Talk iPhone event, Apple also unveiled a new iPod nano and announced a new models of its best selling iPod touch music player.
The new iPod nano comes in seven colors including silver, graphite, blue, green, orange, pink and (PRODUCT) RED, and improved multi-touch interface that features larger icons for easier navigation. You can choose among 16 new digital clock faces and now it has integrated built-in fitness features that will allow you to track the time, pace and distance of your run, the calories you burn, and the number of steps you walk, and even it will encourages you with motivational real-time voice feedback during your run, available in seven languages.
The new iPod nano is available now priced at $129 (US) for the 8GB model and $149 for the 16GB model.
The "new" iPod touch of course comes with iOS 5, but the hardware inside it remains the same. There's new new features such as iMessage that let you send text messages, photos, videos, also enhanced  Game Center and Notifications and Wi-Fi Syncing to iTunes features, as well as iPod touch i snow compatible with iCloud. It is available in black and white variants with prices: 8GB ($199), 32GB ($299) and $399 for the 64GB model.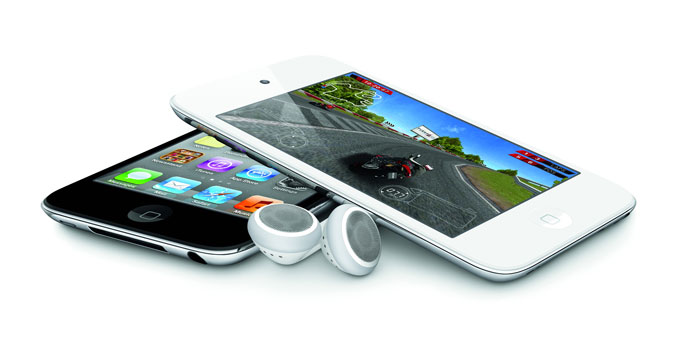 Source: Apple