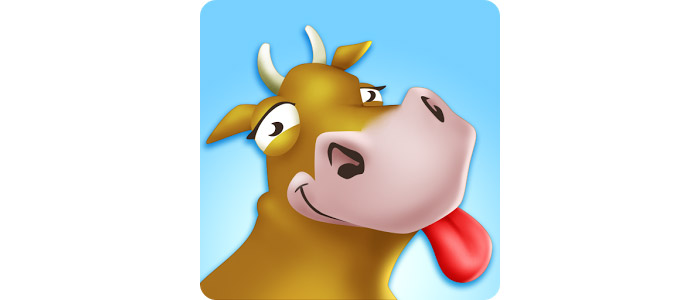 Farm games have gained a lot of popularity in the past few years due to addictive gameplay, nice graphics, cute animals and the time management feature that they all include. Nowadays they can be found on your PC, online and even on mobile devices spreading fun everywhere all the time.
Hay Day is one such game, designed for Android-based devices. It is a free application that can be found on Google Play. It is a relatively large download at 43 MB so you may have to wait a little but after all this it will be smooth sailing. Now to the game – this is your ordinary farm management game but it is fun. You can sow wheat and other similar plants, bake and sell bread, take care of hens that bring you eggs, build new agricultural buildings and more. Of course if you produce this much wheat and this many eggs you can advance to the next level in the game, which will bring you more crops to choose from as well as more animals to take care of. Finally, the graphics and sounds are fun too so we should not be surprised that the game has been downloaded a million times.
You can find Hay Day on Google Play here.