LaCie announced the latest versions of its Portable DVD±RW Drive, design by Sam Hecht. Now with a sleek black finish, the award-winning LaCie Portable DVD±RW includes new multimedia burning solutions, allowing users to piece together sophisticated movie, music, and photo projects in a matter of minutes – creating customized CDs or DVDs wherever they go.
Featuring two versions for easy setup and seamless compatibility, users can choose from the multimedia burning solution for Mac or PC. The Windows® version comes with Creator Suite 10, while the combined Mac® and Windows version comes with Toast 9 Basic, as well as Creator Suite 10.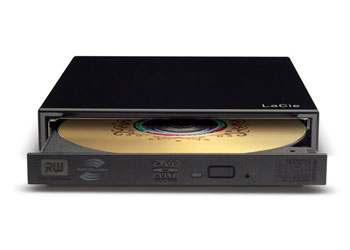 Additionally, it is USB bus-powered so only one cable is needed to start burning CDs and DVDs. The 8x drive is less than an inch tall and weighs under a pound—fitting perfectly into a bag, backpack, or briefcase.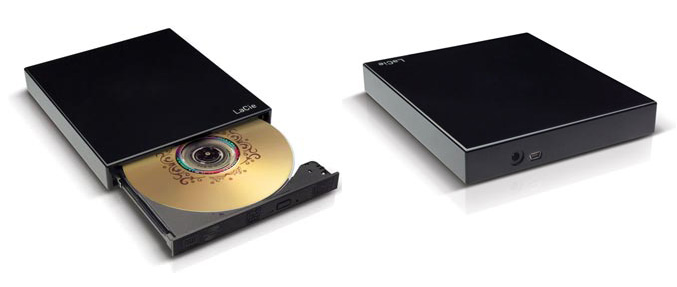 "With the popularity of lightweight laptop computers and netbook solutions, which often exclude optical drives, users need an ultra-portable DVD±RW solution that will allow them to play, save, and share their multimedia collections," Christelle Dexet, Mutimedia Product Manager. "The new, black, Sam Hecht Portable DVD±RW offers mobility, simplicity, and of course style – without compromising the key features that complement their computing systems and their lifestyles."
The LaCie Portable DVD±RW drive is equipped with LightScribe – an innovative technology that allows you to burn silkscreen-quality labels directly onto CDs and DVDs with a laser instead of a printer.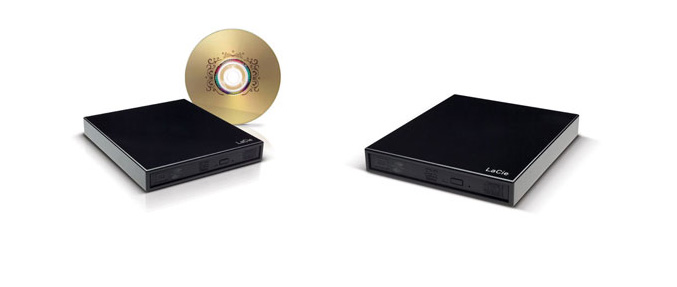 Availability
The LaCie Portable DVD±RW will be available in versions for Mac and PC, through the LaCie Store Online, LaCie Reseller+ and LaCie Corner, starting at the suggested retail price of $89.99 VAT included. For more information, visit www.lacie.com.
About Sam Hecht
Sam Hecht is an award winning UK-based industrial designer. He studied industrial design at the Royal College of Art in London. In 2002 he established Industrial Facility with his partner Kim Colin. Mr. Hecht has designed for Epson, Droog, Established & Sons, and Panasonic amongst others. He is also the retained designer to Muji Japan. For more information on Sam Hecht and Industrial Facility, please visit www.industrialfacility.co.uk.
Source: LaCie