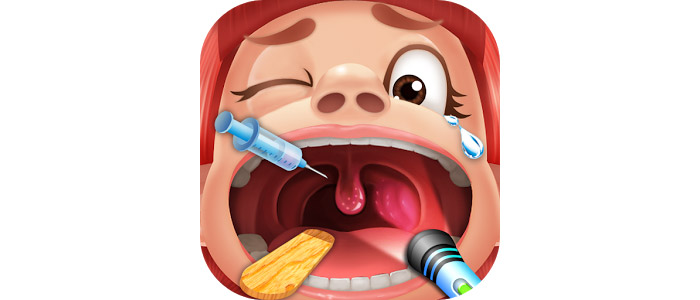 Feel like helping poor sick people, especially around Christmas time? Here's a chance to do so by using a simple and free Android game called Little Throat Doctor.
Let's make it known at the very beginning though – Little Throat Doctor is a game for small children so don't expect fast cars, action, shooting, etc. The goal of the app is rather simple – you get six sick people that range from children to elderly persons and they have a problem with their sick throats. Help them by using a number of instruments and medicines and make them feel okay once again. Fortunately this is rather easy to do as the game play is simple – all you need is apply medicines and the sore throat will disappear in an instant. Then you get a happy patient that you can save and publish online if you feel like doing so. This is it – if you want to play again you have to go back to the Start screen.
The only thing that we did not like about this game is that it has ads here and there but all in all both the graphics and the sound are good and will satisfy your taste.
You can get Little Throat Doctor for free on Google Play here.