The US-based company Netgear has started shipments of its first 802.11ac router that uses the newest and fastest Wi-Fi specification.
The novelty, known as R6300 is not alone on the market as it comes with the more budget-oriented R6200 router and the A6200 Wi-Fi dongle, which is the first dual-band Wi-Fi USB adapter to market.
All these devices now make an 802.11ac Wi-Fi connection a possibility.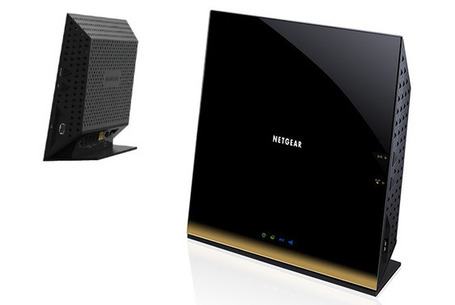 The latest Wi-Fi standard promises speeds never seen before when transferring data over a wireless connection and the R6300 router is here to prove this. Capable of combined Wi-Fi speeds that reach 1750 Mbps, the R6300 arrives with four gigabit Ethernet ports, a pair of USB ports for network-attached storage and print server purposes, and the 802.11ac dual-band gigabit radio at its core. Running in Wi-Fi 802.11ac mode the R6300 can transfer at speeds up to 1300 Mbps while maintaining backward compatibility with the older Wi-Fi 802.11n standard. While in 802.11n mode the router drops speed down to 450 Mbps. The router is also compatible with the even older 802.11a/b/g standards.
The more budget-oriented R6200 features lower speed while other tech features remain the same. In 802.11ac mode the R6200 is capable of 900 Mbps data transfer speed while in 802.11n mode the router transfers data at 300 Mbps.
Both routers support remote control through Netgear Genie apps for the desktop, iOS or Android devices, along with MyMedia remote-media playback, AirPrint, parental controls, and a DNLA-ready media server.
The A6200 USB Wi-Fi adapter also runs using the 802.11ac Wi-Fi standard but achieves 867 Mbps of speed. The dongle also comes with a desktop dock for those not wishing to use the swiveling antenna design on a notebook.
Right now customers can only purchase the R6300 router for around 200 USD, with the R6200 model and the A6200 dongle available in Q3 2012 for 180 USD and 80 USD respectively.
Source: Electronista.com