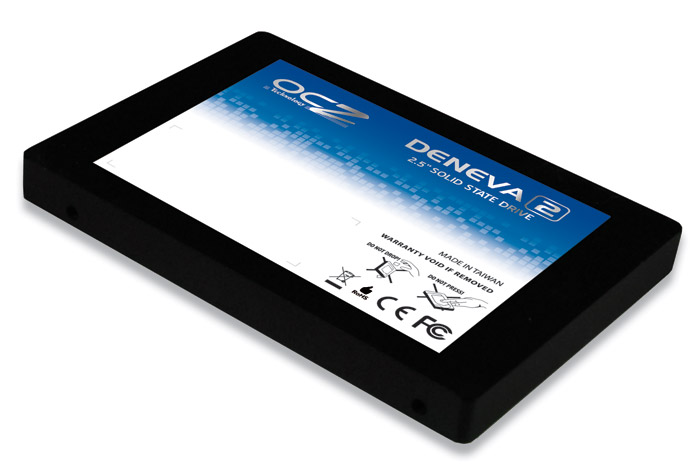 OCZ Technology has announced a new corporate class SSD family known as Deneva 2. The new products are based on 19 nm SLC or MLC NAND flash memory and feature SandForce SF-2281 controllers.
The Deneva 2 drives come in the usual 2.5-inch form factor and support SATA 3.0 right out of the box. The drives measure 100 x 69.75 x 9.2 mm and weigh 83 grams. As to performance the drives reach 550 MB/sec of read speed and 520 MB/sec of write speed featuring 60 000 IOPS of random write performance and 40 000 IOPS of random read performance. In addition the drives support TRIM, NCQ, ECC and 128-bit data encryption consuming 1.65 watts of power in idle mode and 3 watts of power when working.
Unfortunately OCZ has not disclosed the Deneva 2 pricing but the drives come with a 3-year warranty for sure.
Source: OCZ