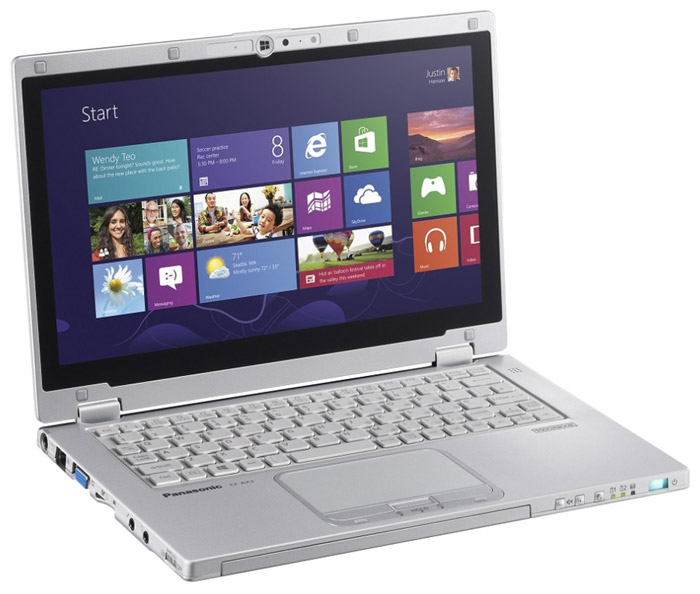 Panasonic has unveiled the world's lightest business rugged convertible ultrabook designed for demanding professionals on the go. The Toughbook CF-AX2 combines a unique Flip-Over design with high usability, style, durability and long battery life with full support for Windows 8 and its touch capabilities.
The Panasonic Toughbook CF-AX2 comes with an 11.6-inch capacitive HD display with 16:9 ratio and sports 10 finger multi touch, anti-glare film and various sensors for a total weight of 1.15 kg. Inside the device houses an Intel Core i5-3427U ultra low voltage chip at 1.8 GHz, 4 GB of RAM and 128 GB of SSD storage and a battery that should power the device for up to 8 hours. Additionally the Toughbook CF-AX2 comes fully equipped with all the required business ports, including VGA and HDMI, two USB 3.0 ports and LAN as well as full SDXC card support and Wi-Fi 802.11n plus Bluetooth 4.0.
Pricing is unknown but the Toughbook CF-AX2 will become commercially available in January 2013 so Panasonic has plenty of time to come up with a price.
Source: THG.ru