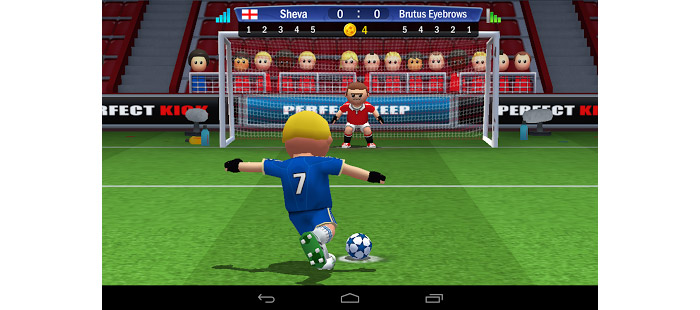 Perfect Kick is a game for soccer lovers. The application takes you to a virtual stadium where you perform penalty kicks against opponents. The goal is simple – score and win the game!
But there's more to it – once you start the game you will have to defeat your virtual coach first before you can play against real human opponents. That's right – the game relies heavily on online connections to servers where you can play with people from all over the world. As if this is not enough you can enter official tournaments and win real prizes given you defeat your opponents. After scoring a few victories you will have enough in-game money to purchase new jerseys, gloves and more sports equipment from the virtual in-game shop. It does not require real money so don't worry about your wallet.
It's hard to find a weak spot in Perfect Kick. The game is fun, easy to play and offers great graphics and sound. It is even add free!
Find Perfect Kick here on Google Play.