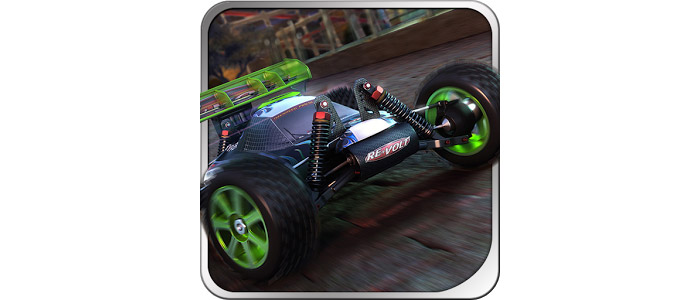 If you are looking for a new 3D racing game then maybe you should look at RE-VOLT 2: Best RC 3D Racing. It is a game that has been hanging within the top 100 applications for Android on Google Play so there's a reason for this.
The game is relatively large at 46 MB but this size does deliver. When you run it for the first time you will have to wait for a while in order for all the files and graphics to load in memory and when they do you will not be disappointed. The game will surprise you with nice graphics, although it looks like a bit cartoonish, numerous colors, great gameplay and cool sound. The goal of the game is rather simple – race and win! You can also make use of multiplayer and compete against other human players or simply connect to Facebook – in fact the game urges you to do so in order to get in-game money with which you can update the cars you race with and more. There are power-ups too and many more cars to choose from but we will not ruin all the fun for you – you'd better take a look at the game yourself.
Find RE-VOLT 2: Best RC 3D Racing here on Google Play.