Samsung Electronics announced today that it began mass production of the first transparent LCD panels. The first models have 22-inch diagonal and come in black-and-white type and color type panels. They have a resolution of 1680 x 1050 pixels, a  500:1 contrast ratio and utilize ambient light such as sun light, to illuminate them, which also lowers the power consumption by 90% compared with a conventional LCD panel using back light unit.
Samsung's LCD panels have a transparency rate of over 20% for the black-and-white type and over 15% for the colored variant, which enables a person to look right through the panel like glass. They are equipped with HDMI and USB interfaces and are aimed to be used for advertising purposes.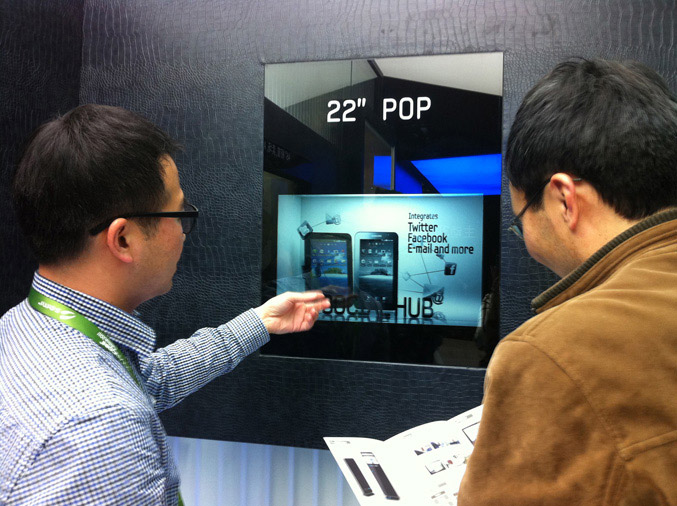 Prices and retail dates aren't yet available.
Source: Samsung