CES 2015 is fully underway as we speak in Las Vegas, Nevada and news as well as press releases come out almost every minute. While we doubt we will be able to cover all the gizmos that are presented now we'll try our best and we will start with two new solid-state drive lines that hail from SanDisk Corporation.
The two new SSD lines are called SanDisk SSD Plus, which happens to be a 2.5-inch entry level drive line and SanDisk Ultra II mSATA SSD, which offers a new form factor for the company's SanDisk Ultra II SSD line. The first line – the SanDisk SSD Plus – targets users of desktop computers who want to significantly improve system performance, while the second line – the SanDisk Ultra II mSATA SSD is designed for notebooks and tablet users who want to increase the capacity and the performance of mSATA-based systems.
"Today's information-hungry, always on-the-go consumers are constantly looking for faster, better-performing computing devices that provide data in an instant, but they don't necessarily want to replace their entire system in order to get that boost," said Philippe Williams, director of retail storage, SanDisk. "At SanDisk, we are focused on providing SSD solutions that give users improved performance on their existing PC, laptop or tablet with faster speeds, greater durability and higher capacities, all with a simple upgrade from a brand they can trust."
The two new solid-state drive lines share some of the features and specs that they offer but differ in key aspects. The SanDisk SSD Plus offers two 2.5-inch models as of now with capacities of 60 GB (USD 69.99) and 120 GB (USD 109.99) as well as all modern SSD technologies. SanDisk says the drives in the line can deliver up to 23x the performance of a regular hard disk drive, which means you will get shorter load and boot times as well as better overall system performance. The drives also offer improved resistance to shock and vibrations and are resilient to extreme temperatures, which will give you peace of mind when it comes to the safety of your data.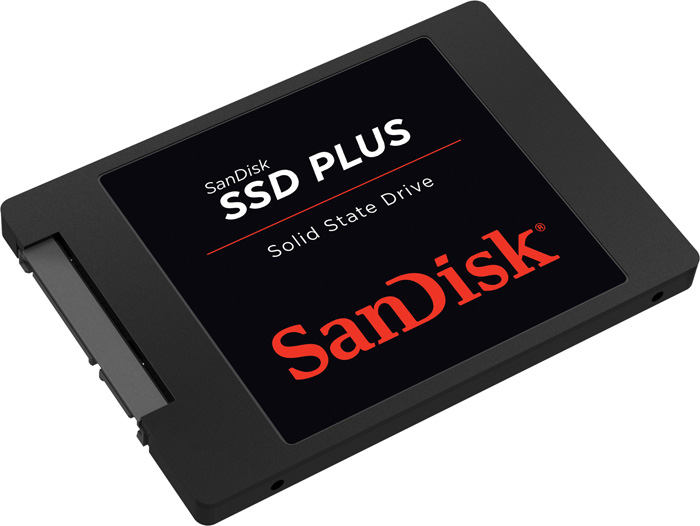 The SanDisk Ultra II mSATA SSD line offers capacities of 128 GB (USD 73.99), 256 GB (USD 115.99) and 512 GB (USD 220.99) as well as competitive performance with read speeds of up to 550 MB/sec. The drive line supports all modern SSD technologies too that include TRIM, drive and performance monitoring, firmware updates and more. Both SSD lines also have access to a free, downloadable SanDisk SSD Dashboard application that provides various SSD management tools and tips on how to maintain your SSD in top form.
The SanDisk SSD Plus line comes with a 3-year warranty and will be available in Q1 2015. The SanDisk Ultra II mSATA SSD line will be available in Q1 2015 too but in select regions only – it offers the same 3-year warranty in the price in case you wonder.
Source: SanDisk