Seagate has been working on a new and updated version of its GoFlex Slim external hard drive that will pack 500 GB of data, instead of the current 320 GB.
The hard drive is just 9 mm thick but the new higher capacity platters will still fit inside the same dimensions thanks to an improved recording technology.
Up until this moment GoFlex Slim hard drives offered capacities of up to 320 GB, spinning at 7200 rpm.
The novelty will support the newest USB 3.0 interface and will get power through the same cable used for data transmission. The hard drive is so thin and small it easily fits inside small bags and even pockets. It has also been designed to work best with netbooks and ultrabooks.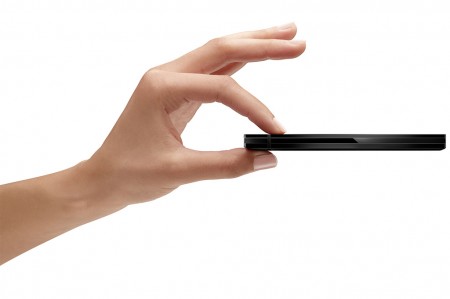 Unfortunately the new 500 GB model will cost 170 USD, which is a lot higher than the 99 USD charged for the 320 GB model. The price jump, however, can be explained with the floods that struck Thailand last year, damaging most hard drive factories based there.
Source: IXBT