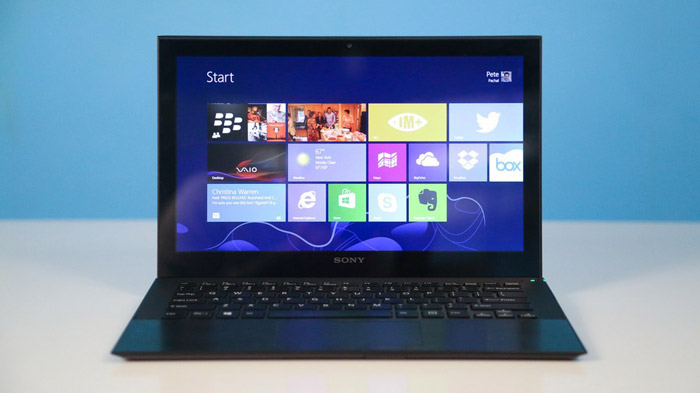 Intel's Haswell processor has arrived in ultrabooks too with Sony unveiling two of its first models – the ultra light Vaio Pro 11 model that weighs just 871 grams and the Vaio Pro 13 with overall weight of 1.06 kilograms making Sony claim the two models are the world's lightest.
In order to achieve low weight the Vaio Pro 11 is based on a 11.6-inch sensor display at Full HD resolution (1920 x 1080 pixels) but the small display does not prevent it from having the latest out there – the Vaio Pro 11 has a powerful Core i7 Haswell processor, 8 GB of DDR3 memory, a 256 GB SSD, Wi-Fi and USB 3.0 support. Additionally the new Sony ultrabook has support for Bluetooth, HDMI and a card reader plus a battery that Sony says can power the device for up to 6 hours.
The Sony Vaio Pro 13 shares most of the hardware specs of the Vaio Pro 11 except that it comes with a 13.3-inch screen.
The new Sony Vaio Pro 11 and Vaio Pro 13 run Windows 8 out of the box too. Both models will be available on June 9 in black or silver colors with the 11.6-inch version selling for USD 1150 while the 13.3-inch version costing USD 1250.
Source: Slashgear.com