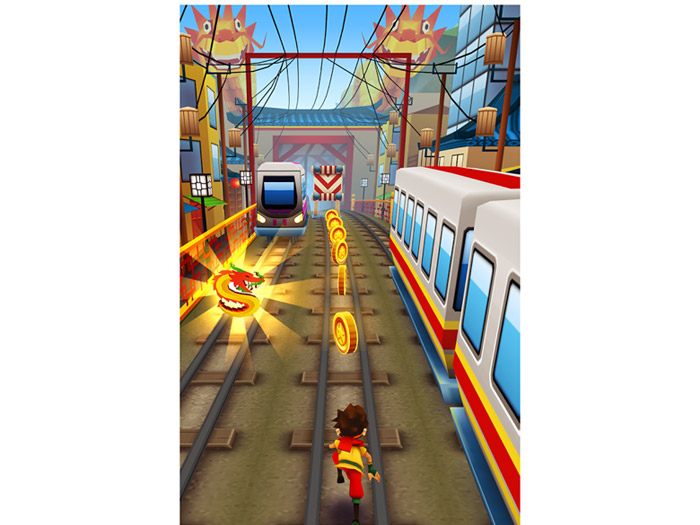 Subway Surfers is a free game that has been around for some time now. The game enjoys high Google Play rankings and has been downloaded more than 100 million times. Not surprisingly you will find it at the top of Google Play.
Subway Surfers puts you in the boots of a young kid who loves to paint graffiti on trains and similar objects. Unfortunately this gets him into trouble all the time so he has to run for most of the time – hence Subway Surfers comes to life.
Yes, you guessed it – Subway Surfers is a runner. The goal here is to run as far as possible dodging your main enemy – a policeman – and various other objects, even trains. The game has cool graphics and nice sound but may get repetitive after a while – still it's a good piece of software that will keep you entertained for sure.
Get Subway Surfers right here on Google Play.