Targus, a US-based producer of computer peripherals, has launched the world's first USB 3.0 docking station, targeted at notebook or laptop users.
The new docking station allows users to connect up to two monitors (DVI and HDMI) with resolution of up to 2560×1600 pixels. Inside the docking station there are also two USB 3.0 ports, 4 USB 2.0 ports, a speaker, microphone jacks and a Gigabit Ethernet port.
The docking station package also includes 2 USB 3.0 cables, 1 DVI-to-VGA adapter and a HDMI-to-DVI adapter.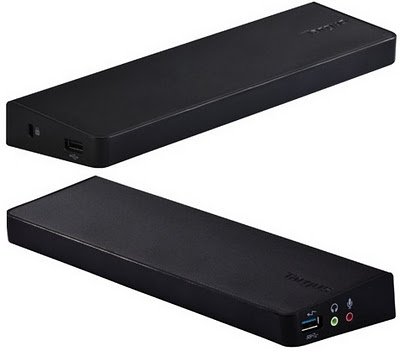 The Targus USB 3.0 SuperSpeed Dual Video Docking Station retails for 199.99 USD.
Source: Techcinema