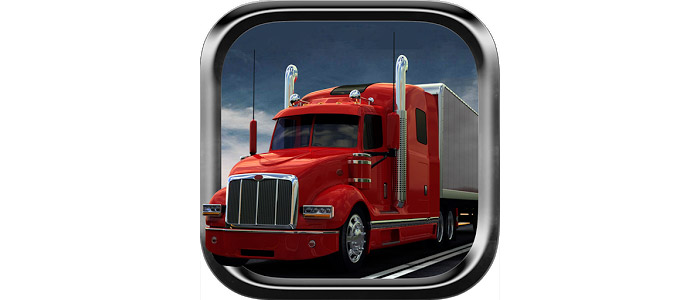 Truck Simulator 3D is a game for people who are fascinated by big trucks and all the might, power and awe that they deliver. This free Android application turns you into a truck driver in no time and makes you feel how difficult it is to actually drive an 18-wheeler.
Despite the small size of the application it takes you to a huge world with several large US cities that you can visit to get and unload freight. You will drive your truck in cities, on roads and on highways thus experiencing truck driving at its best. This is a really good game that will take you to a journey that you have likely not experienced. All you have to do is be really careful as your truck will be really difficult to handle. You will be provided with all the tools to drive your truck such as a steering wheel, turn signals, headlights, horns and more.
The only problem with this game is that it seems it requires a powerful GPU in order for you to fully enjoy it. In our case the game play was somewhat choppy and this ruined the experience a bit. Unfortunately it seems there's no way to improve things and you will have to just endure all the choppiness. No one is to blame though as the game is truly in 3D.
If you are interested in this app you can take a look at it here on Google Play.