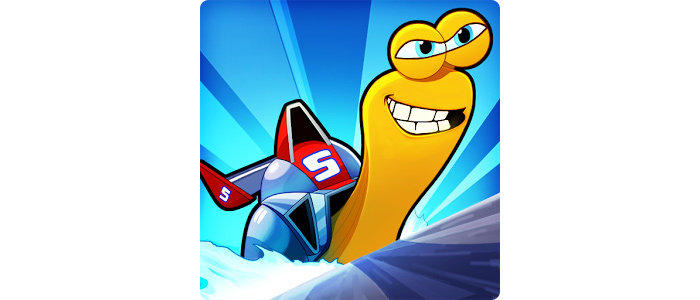 Turbo FAST is a game for Android that can be found for free on Google Play. As its name suggests here you will enter the world of racing although in an unusual way.
The thing is that you will take the role of a snail yet you will have to be fast as this is a racing game. You will have the chance to compete on various tracks against all kinds of competitors but there's more – you will have to collect tomatoes on the way so that you can upgrade your snail. There are new parts that you can add to him/her (yes, you choose the gender) to become a better competitor. In addition you will enjoy really nice graphics, fun tracks that can be completed in various ways and nice sound as well. In addition the control over the game is easy as all you have to do is the choose the best way for you and there's one mode that allows you to just touch the left and right sides of your display to make the snail go left or right – in fact this is the mode that we liked the most.
If you want to be Turbo FAST you can find the game for free right here on Google Play. Just find some free time and charge your Android device.