Western Digital has introduced the world's first 2.5-inch 2 TB portable hard drive. The new WD My Passport is currently available as a portable HDD only, although WD may introduce it later as a notebook hard drive.
Specs have not been officially confirmed but the new WD My Passport 2 TB external hard disk drive (WDBY8L0020BBK) is most probably based on four 500 GB platters that spin at 5400 rpm. Being just 12.5 mm in height the drive can also be used in large 15-inch or in even 17-inch notebooks. The new WD My Passport also supports both USB 2.0 and USB 3.0 and is compatible with Microsoft Windows and Mac OS.
In addition the WD My Passport 2 TB offers WD SmartWare automatic backup software and WD Security for password protection and hardware encryption. The outside shell has also been made more resistant to shock and scratches.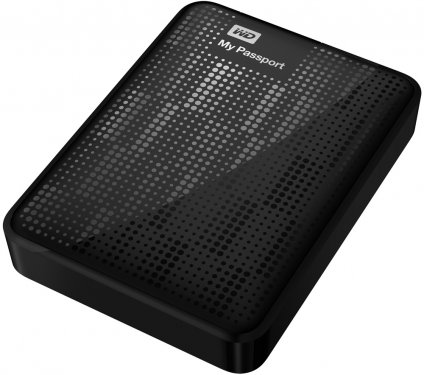 "More than money, jewelry and other valuables, the item most missed if ever lost or stolen is one's computer – and everything on it – so our goal in launching the next-generation of the popular My Passport drives is to encourage more consumers to protect their data before something happens. The new My Passport makes backing up and preserving one's digital life easier, reliable and more secure than ever – it's the perfect blend of monstrous capacity, reliability and user-friendly technology in a sleek form factor, now in five colors," said Jim Welsh, executive vice president and general manager of WD's branded products and consumer electronics groups.
The new WD My Passport comes with a 2-year warranty and retails for 249.99 USD. The drive is also available in lower capacity models – the 500 GB model costs 129.99 USD, the 750 GB model will set you back with 149.99 USD, while the 1 TB and 1.5 TB models retail for 179.99 USD and 199.99 USD accordingly.
Source: X-bit Labs