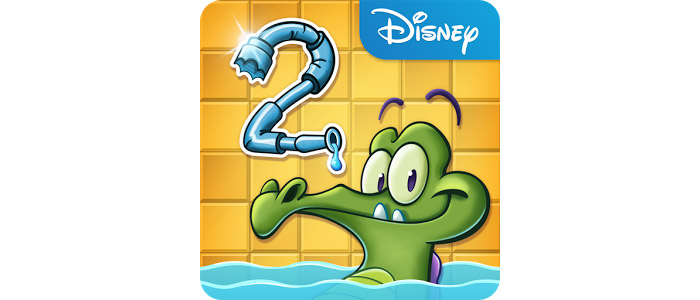 Where's My Water 2 is a nice free game for Android 2.3.3 or newer. The game has been around just for a short time only but despite this it has gathered attention and there are reasons why. Find out with us!
First it comes with nice graphics and pictures that will make you love this app in an instant. A cartoonish alligator is the main protagonist in this game and your goal is to get some water to him so that he can have a bath. Usually you get a decent amount of water and then you have to dig channels to get it to him but you will have obstacles as it usually happens in any game – sitting ducks will drink the water and then again you must not let it escape in holes, etc. Some game levels also require you to put various mechanisms into motion to get water to the alligator so think before you act. And then you get levels where the game world is reversed for more fun.
Where's My Water 2 is definitely a fun game that will keep you in front of your Android device. Try it out right here!