ZAGG has introduced their latest creation for Apple iPad 2, the ZAGGfolio – a new multifunction carrying case for on-the-go use, which features carbon fiber textured design and a durable microfiber lining and also offers a removable Bluetooth keyboard.
This all-in-one accessory for iPad 2 weighs 539 grams,   has no moving parts and can hold iPad 2 in either profile or landscape orientation. The removable keyboard is equipped with the  tablets' specific keyboard shortcuts,  including volume control, music control, home, search, and copy/paste, and has own 510mAh rechargeable lithium-polymer battery, providing "weeks of use" between charges.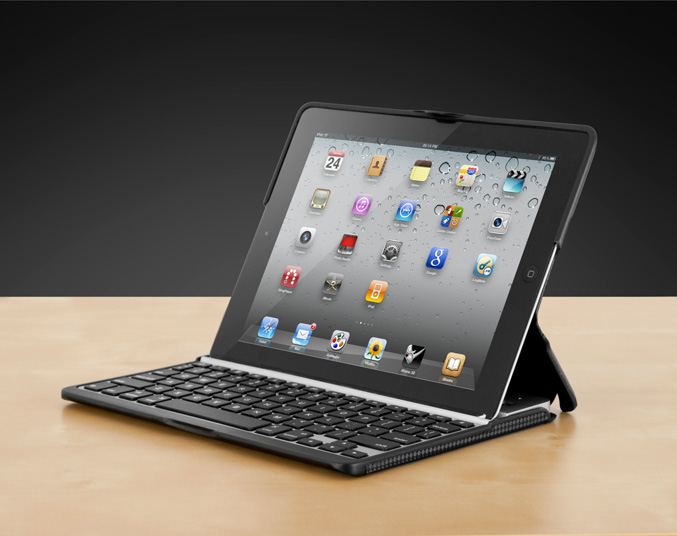 The ZAGGfolio is available for $99.99 at ZAGG's online store.