Fusing cutting edge fashion with a classic aesthetic, Casio America, Inc. introduces a new model from its shock and water resistant G-Shock line, the DW6900CB. Modernist mirror faces backed by rousing electric color combinations and a glossy finish have transformed this G-Shock into an attention-grabbing, collectible timepiece.
Deeply rooted in G-Shock toughness and technology, the DW6900CB is available in four color combinations: stealth black with gold face and accents (DW6900CB-1), electric blue with subtle royal blue details (DW6900CB-2), fire engine red paired with black and orange contrasts (DW6900CB-4), and the sophisticated silver with unapologetic hot pink accoutrements (DW6900CB-8).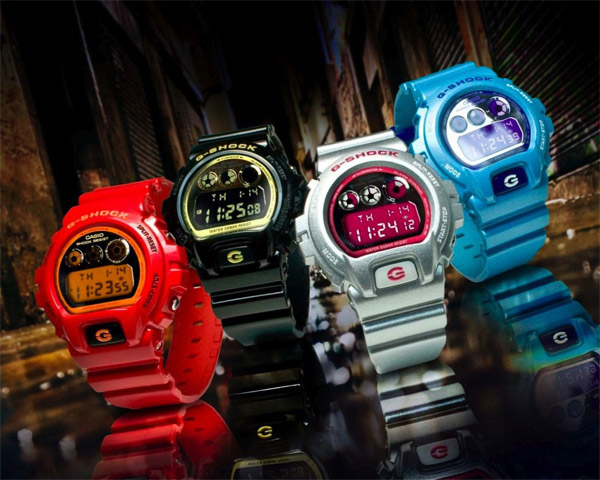 "A continuation of the G-Shock traditions of toughness and technology, we are thrilled to offer consumers the DW6900CB," said Shigenori Itoh, Vice President of Casio's Timepiece Division. "The new Mirror Face G-Shock timepieces perfectly combine our noteworthy technology with our pacesetting style. "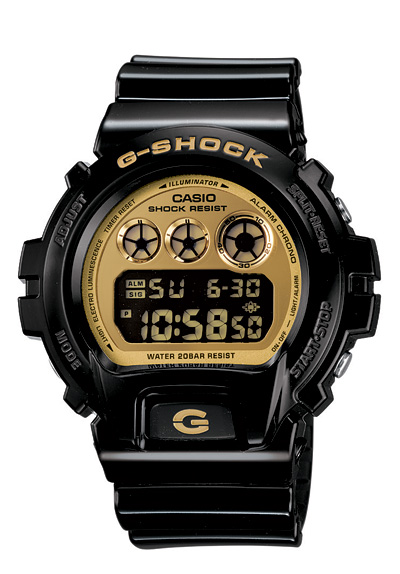 As with every G-Shock timepiece, performance and durability are the foundations of the DW6900CB: shock resistant, water resistant to an incredible 200 meters and featuring a flash alert, multi-function alarm, countdown timer, 12/24 hour formats and stopwatch function.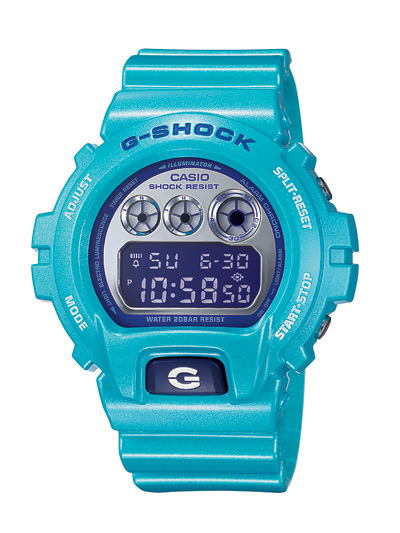 The DW6900CB-1, DW6900CB-2, DW6900CB-4 and DW6900CB-8 are available nationwide and online for $99. For more information please visit www.gshock.com.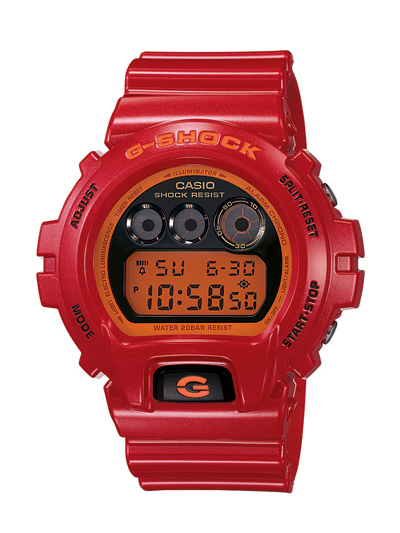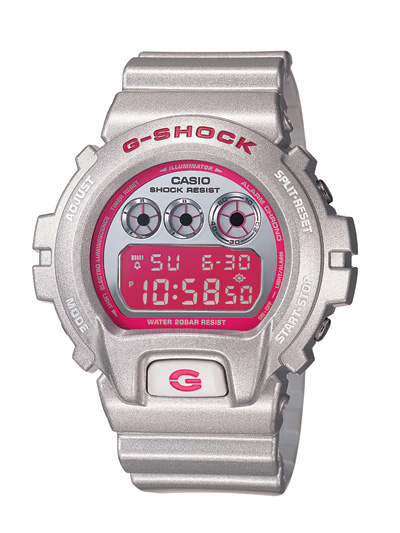 Source: G-Shock