Most probably just a few of you have heard of the motherboard maker Kontron – but guess what – this company now has the world's first motherboard designed specifically for NVIDIA's Tegra 3 chip.
The motherboard will be officially launched soon and will be equipped with an ARM Cortex-A9 quad-core processor that will run at 900 MHz. There's also support for up to 2 GB of DDR3L memory.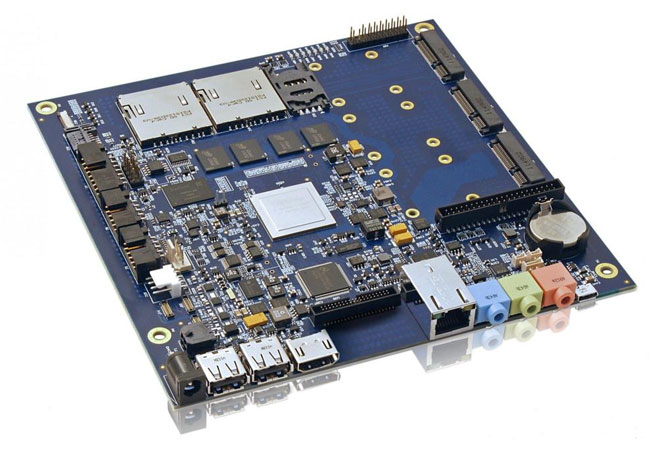 In addition to the memory the motherboard known as Kontron KTT30 offers an NVIDIA GeForce GPU with enhanced 3D graphics, 1080p playback and a H264 decoding/encoding video processor. Three USB 2.0 ports, two SD card slots, one HDMI port and 24 bit LVDS up to 2048×1536 pixel at 18bpp provide connectivity.
Now if you want to build a Tegra 3 PC don't hurry – Kontron failed to mention when the motherboard will be commercially available and at what cost.
Source: Geeky Gadgets