The Chinese TENAA web site, which belongs to a Chinese mobile certification agency, has leaked the first details on the...
Another Taiwanese company has entered the tablet market and this time it is Gainward – the company has released its...
Graphics chipmaker NVIDIA has officially introduced its fourth generation Tegra processor at the on-going CES 2013 in the USA. Previously...
NVIDIA's Tegra 3 chip has been around for quite a while losing little by little its glamour (and benchmarks) that...
Windows 8 does not come alone in this world – along with it Microsoft has launched Microsoft Surface RT –...
Acer has added a new tablet to its Iconia tablet family – the Iconia A110. The new tablet comes with...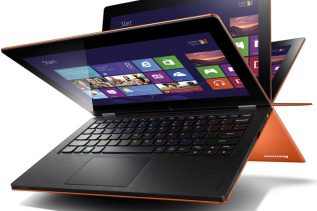 Lenovo has announced a new family of convertible laptops that can become tablets in no time as well as a...