Logitech has introduced a new device which in combination with a special app will allow you to to control your entire home entertainment system with iPad, iPhone, iPod touch and Android smartphones.
The Logitech Harmony Link communicate over Wi-Fi to receive Wi-Fi signals from the Harmony Link App and turns them into IR commands and allowing you to control up to eight devices. When used with iPad, It will let you control the volume, select a show from the personalized, in-app TV listings on your iPad and for example, simply, just with one touch to turn on the right devices  and selects the appropriate input settings depending on what you want to do, like "Watch a Movie, " and even can works with multiple iPads at once.
When is used with iPhone, iPod touch and Android smartphones, the Harmony Link acts as universal remotes and also is capable of "learning" commands from other remotes. Harmony Link also comes with included an IR mini-blaster accessory to control your entertainment devices much easier.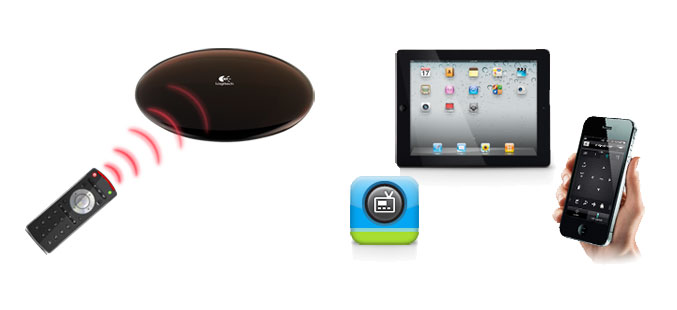 Logitech's Harmony Link is set to be available in October for $99.99.
Source:Logitech