As the world celebrates the winter holiday season and looks forward to a bright 2010, GE technologists around the world celebrated the company's major technology achievements and milestones of 2009 by unveiling a 21st century sleigh for Santa Claus. To view what Santa's future sleigh would look like, click here.
"Over the past year, GE has advanced key technologies to promote cleaner energy, improve access to high quality health care, help day-to-day commerce run more efficiently and promote a safer world," said Mark Little, Senior Vice President and Director of GE Global Research. "In the spirit of the holiday season, we thought it would be fun to imagine what our scientists and engineers could do if we put our technology achievements together to design and build a concept 'Sleigh of the Future' for Santa Claus."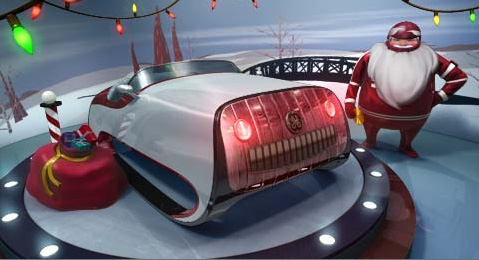 Of the dozens of major technical achievements highlighted in 2009, GE technologists incorporated 10 into its sleigh of the future design. They are:
A new frame for the sleigh made from GE's specialized carbon fiber composite materials that are lighter and stronger to speed travel from house to house.
Ultra-light, super durable blades made from ceramic matrix composites (CMCs) instead of metal to enable more efficient flight and cut down on rooftop "clatter."
Icephobic coatings sprayed on the exterior of the sleigh to prevent ice buildup while traveling through new fallen snow.
Self-powered OLED lighting in the front of the sleigh color tuned to red to supplement Rudolph's red nose and increase visibility for Santa on a foggy Christmas Eve.
GE sodium batteries on board that store energy to provide supplemental power for the sleigh and offer Santa's reindeer well-deserved breaks on their long journey around the world.
GE's Trip Optimizer technology on the sleigh's dashboard to optimize Santa's travel around the globe.
GE's Asset Intelligence tracking technology for Santa's elves at the North Pole to track Santa's whereabouts and the condition of his inventory (the gifts) at all times.
500 GB holographic disc to replace the miles-long list filled with the children's Christmas wishes.
A wireless medical sensor to monitor Santa's breathing and make sure he is his jolly old self.
Wearable RFID sensor worn on his red suit to check that those last glasses of milk left out all evening haven't spoiled.
Little concluded, "On behalf of all of the 35,000+ technologists who work for GE around the globe, best wishes for a safe and happy holiday season and a prosperous new year ahead."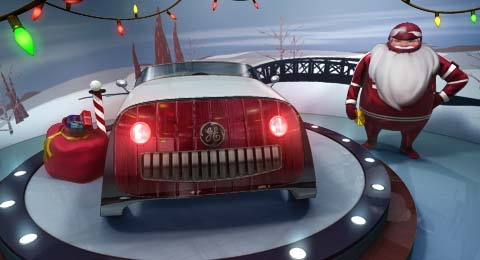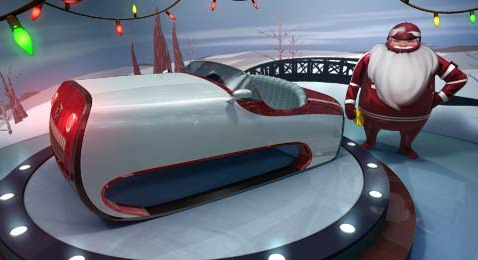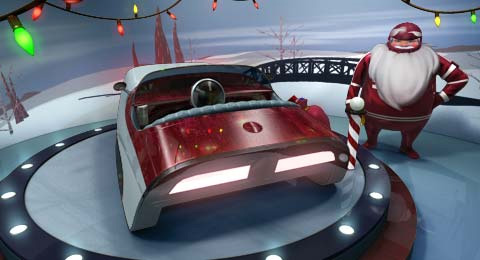 Source: GE Global Research