US chipmaker AMD has officially confirmed that it will launch its highly expected next generation GPUs next quarter. The good...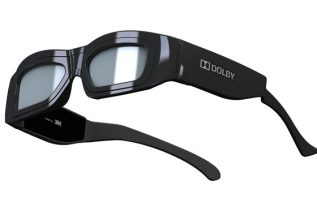 Dolby Laboratories has launched its new 3D glasses, designed to be used repeatedly and to provide more comfortable fit for...
The three companies – SanDisk, Sony and Nikon Corporation today announced the joint development of a set of specifications which...
OCZ Technology Group introduced new Ultra-Low and Extreme-Low voltage high-speed DDR3 Desktop Memory Kits, which are capable of providing performance...
At this year IFA  in Berlin, LG will present their latest range of 3D products that includes everything from the...
The next-generation Battle.net gaming platform will integrate with the world's most popular social platform, Facebook, as announced by Blizzard Entertainment....
Following the launch of the ATI FirePro™ V8800, the industry's most powerful professional graphics card ever created, AMD  today introduced...