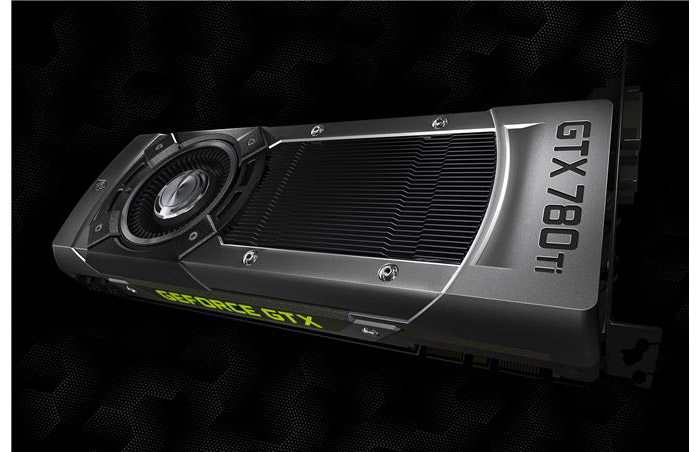 NVIDIA has started releasing the already rumored new members of the GeForce 700-series family one by one with the first being the GeForce GTX 780 Ti.
NVIDIA's CEO Jen-Hsun Huang presented the new company product but there's a catch – neither the company nor the CEO mentioned any tech specs of the new graphics card just saying that it sits one step below the GTX Titan. Still, the GTX 780 Ti is an enthusiast GPU with a lot of power under the hood and low power consumption it seems judging by the 6-pin and 8-pin power connectors.
The new card will be commercially available next month with review sites just getting samples so stay tuned to Hitechreview for more information on the new GeForce GTX 780 Ti.
Source: NVIDIA