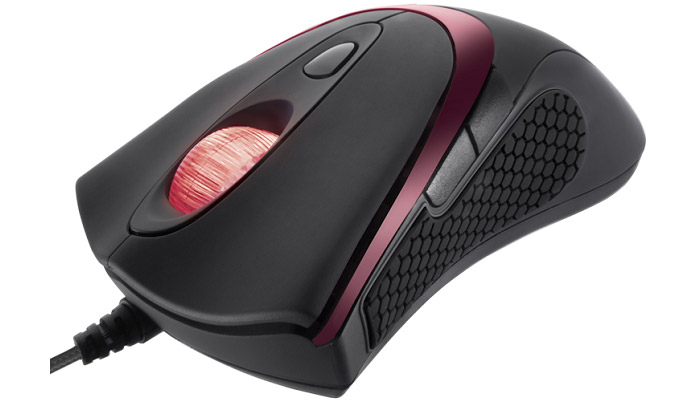 The US company Corsair has enriched its product line with two new gaming mice – the Raptor M40 and Raptor M30.
The Raptor M40 is the feature-oriented model – designed for right-handed people it comes with an Avago ADNS-3090 sensor with 4000 dpi of resolution, 1000 Hz of refresh rate, an anatomic form and seven different programmable buttons. In addition the M40 features adjustable weights and DPI switching. The Corsair Raptor M40 will launch later this month for a price of USD 59.99.
The Raptor M30 is Corsair's new budget offering. It resembles the M40 but comes with fewer features – for example you cannot adjust the weight of the mouse and you get just six programmable buttons. The mouse also has red LEDs inside to give it a special look and works best for right-handed people. Just like the M40, the Raptor M30 will reach the market later this month but at a lower price – this one will sell for USD 49.99.
Source: Corsair