Here is a cool gaming combo for gamers from the company Shogun Bros, a combination of a wireless mouse and wireless gamepad in one device called Chameleon X-1.
This interesting 2-in-1 solution is an update version of the company previous model and comes with rubberized body for better grip, modified internals for extended battery life, and also improved buttons for better response. Chameleon X-1 mouse is equipped with 1600dpi optical sensor, 16 Buttons and  two Analog sticks. When you switch it to game mode, the optical sensor and mouse buttons are deactivated and you can enjoy the gameplay even with force feedback functionality.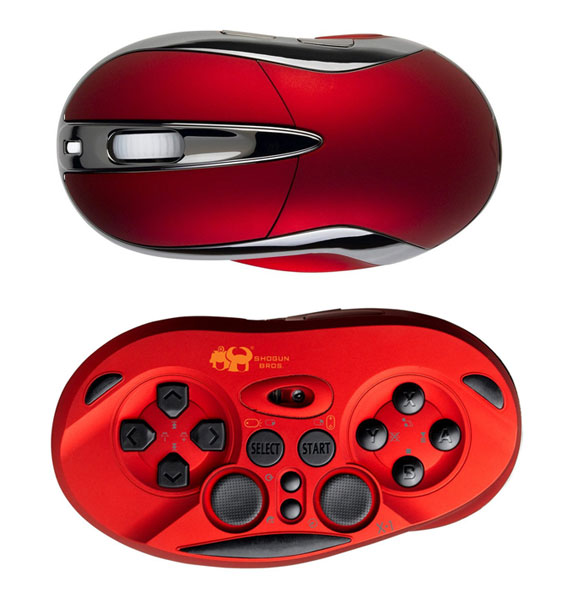 The Chameleon X-1 mouse / gamepad connects to PC or laptop wirelessly via USB nano transceiver, needs just one AAA battery and is in three colors – Essential Purple, Graphite Grey and Passion Red. It measures 5 x 2.6 x 1.7 inches, weighs 4.5 ounces will be available from October 1m for $59.99.
Source: TechConnect Magazine