Gaming peripherals masters SteelSeries outs a special mouse for your mighty Tauren, co-developed with Blizzard Entertainment and featuring a unique exterior that evokes the armored plating of Deathwing the Destroyer.
The MMO Gaming Mouse has a ergonomical design with 14 programmable buttons, that can store more than 130 preset game commands and allows to assign macros and controls to all buttons directly from within the game, as well the ability to save up to 10 character-linked profiles in the software and to store 1 profile directly on the mouse. The mouse packs 5,040 dpi sensor, 16-million color illumination options with 4 pulsation levels and a 2.5 m braided nylon cable.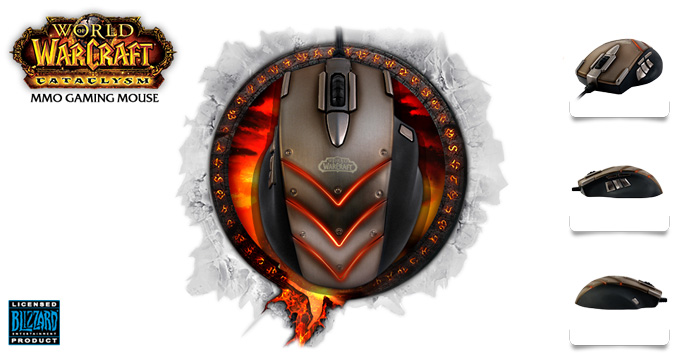 The specifically designed for the upcoming Cataclysm expansion mouse is compatible with PC and Mac and will be available at December 7, when is the launch of World of Warcraft: Cataclysm for $99.99 USD / €89.99 EUR MSRP.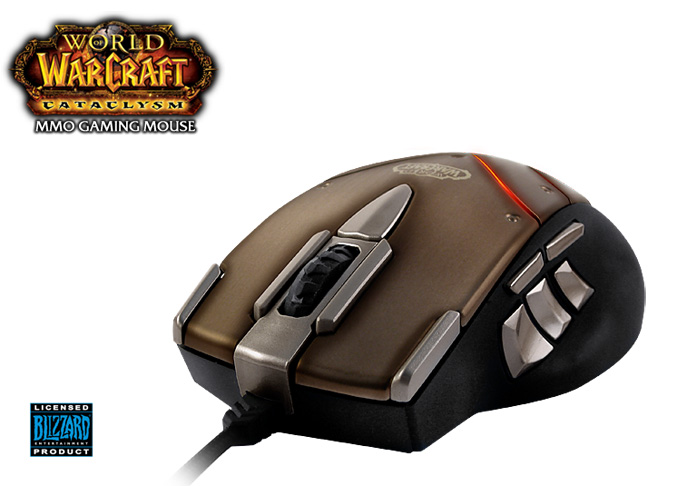 "Since the release of the original World of Warcraft MMO Gaming Mouse in 2008, we've received feedback from thousands of World of Warcraft players, both Horde and Alliance, on how they've customized their World of Warcraft mice and what they would like us to do next," said Bruce Hawver, SteelSeries CEO. "For two years, our R&D team worked hard with Blizzard Entertainment to incorporate the great feedback and to enhance the mouse technology and game integration. The new Cataclysm mouse is the result of that collaboration: it provides a wide range of customization options and delivers a more comfortable, intuitive, and ultimately better experience."