The Eagle-Eye Converter by Penguin United which was presented at E3 is now widely praised by gamers and journalists for the accuracy and lag-free response it provides.
The lack of speed and accuracy is the biggest drawbacks while playing first-person shooter on a console controller, but the Eagle-Eye offers a PC FPS experience by bypassing the controller and transferring the button features directly to a computer keyboard and mouse.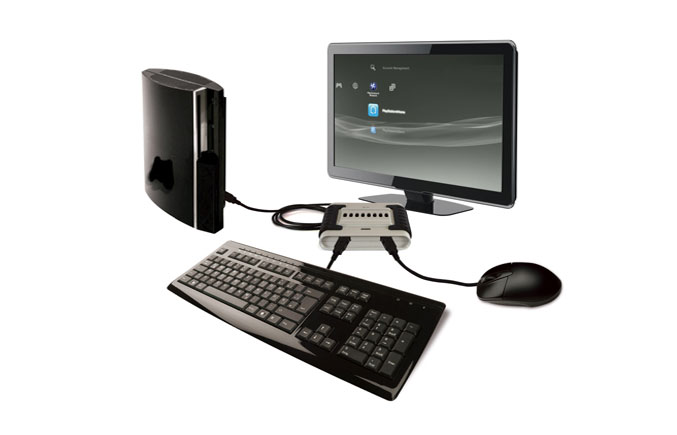 President of Penguin United, Richard Huang, stated that they were very excited by the response the Eagle-Eye received from gamers, journalists and retailers at E3. He also said that the most consistent feedback they got from people was about the lack of lag time using the mouse, and that everyone who tested it was amazed by how accurate and smooth the mouse works on games like Kill Zone 2 and Modern Warfare 2.
Product Highlights:
* Converts any standard USB HID Keyboard and Mouse into a PS3 Controller
* Adjust Mouse sensitivity through the game's option menu.
* 1 to 1 translation from the PS3 right analog stick to the mouse movement for an ultra accurate aim in FPS.
* Maps out all PS3 buttons and left analog stick via included software to customize your control. Right analog stick defaults to mouse movement.
* Compatible with all PS3 games.
* USB 2.0 Keyboard and Mouse inputs.
* 2 ft. USB cable connects to PS3.
* Turbo option for X, triangle, square, circle, L1, L2, R1, R2 buttons
* Programmable Macro Functions to turn any single key into a combination of moves.
* Compatible with all PS3 console versions, future proof with firmware updates.
* Quick, easy set up in less than 1 minute with included software
* SRP: $59.99